Raymond Felton For New York Knicks
By Reema, Gaea News Network
Saturday, July 10, 2010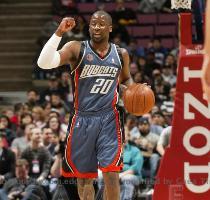 more images
NEW YORK (GaeaTimes.com)- Although the New York Knicks failed to woo star player LeBron James to the team, it is not sitting back and mourning the loss. As per reports, the team is on its way to sign free agent Raymond Felton who had played a leading role in the NBA team Charlotte Bobcats for the past five years. The club management has reportedly offered a three-year $25 million deal to Raymond Felton which the latter is yet to sign. As early this week former New York Knicks point guard Chris Duhon signed Orlando Magic, Raymond Felton according to many will be seen taking the position of the former in the New York Knicks.
The addition of Raymond Felton to the team seems to point to the fact that the New York Knicks are trying to improve their point guard section which plays a major role in the team's offense. Raymond Felton has in his basketball career played 399 games till date and out of these he had started in 369 games. In 2005 he led the North Carolina team to the N.C.A.A. Championship. Raymond Felton has a career average of 3.3 points, 6.4 assists and 3.6 rebounds. Last season the player played a major role in leading his team to the postseason for the first time in the team's history. The player ended is last season with an average of 12.1 points, 5.6 assists and 3.6 rebounds.
Under the guidance of the New York Knicks Coach Mike D'Antoni who is known for his fast-pace offense oriented system of playing, Raymond Felton will no do8ubt get enough scope to show his talent as a starter point guard and lead to the success of the New York Knicks.