Kyle Busch wins at California, Danica Patrick finishes 31st in her 2nd Nationwide race
By Stephen Hawkins, AP
Saturday, February 20, 2010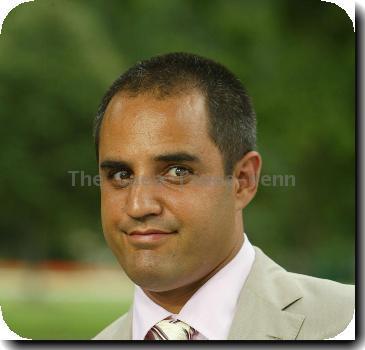 more images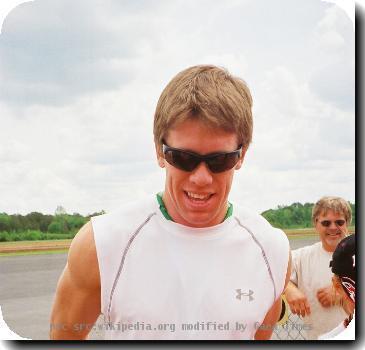 more images
Kyle Busch wins at California, Danica 31st
FONTANA, Calif. — Danica Patrick accomplished one of her goals by finishing the race. She is still a long way from the lead packs in NASCAR.
Kyle Busch barely overtook Greg Biffle out of the final turn in a green-white-checker finish to win by 0.051 seconds in the NASCAR Nationwide race at California on Saturday, with Brad Keselowski right behind them.
It was a heartbreaking loss for polesitter Joey Logano, who led 130 laps and was up front when the final caution came out. Busch's Joe Gibbs Racing teammate finished fifth.
Patrick was 31st, three laps off the pace. But unlike Daytona, where she got caught up in a 12-car crash just past the halfway point, she was racing at the finish on the slick two-mile superspeedway where she was originally scheduled to race for the first time. And she made progress during a trying 300 miles, though she wasn't involved in the exciting finish.
On the final restart, created after Brendan Gaughan spun out on lap 145 to bring out a caution, Biffle quickly pushed by Logano and Busch followed him. Busch then got around Biffle on the final turn and beat him for his 31st Nationwide victory.
"This is a neat race track, it's pretty wide and spread out. … There at the end, it felt like the race track was really narrow," Busch said. "It was exciting for us."
Logano was trying to win from the pole at California for the second time in a row. But Busch still gave Gibbs its fifth consecutive Nationwide victory in Southern California, with an average speed of 143.886 mph despite leading only four of the 152 laps.
Logano needed only four laps to move up to fifth and two more laps to get into third behind Biffle and Kevin Harvick. Then on lap 100, Logano regained the lead when he went low on the track and passed Biffle coming out of Turn 4. It looked as if that was where he might stay until he stumbled on the final restart, respinning his tires.
Patrick started the day 36th and quickly dropped to the back of the field. She was passed by Logano only 17 laps into the race. Yet, it took another 43 laps before Logano lapped her again.
On her first two stops, Patrick was penalized for speeding on pit road. So was veteran driver Carl Edwards, who finished fourth.
Patrick repeatedly said this week that the difficult part for her is not knowing for sure how things are supposed to feel in a stock car. It was clear she was trying to figure that out and she accomplished what she has to do — focus on running laps and gaining experience.
"You progressed a lot in this race, girl. I'm proud of you, what you've learned," crew chief Tony Eury Jr. told her over the radio more than two-thirds of the way through the race.
Patrick originally was supposed to make her NASCAR debut at California, but went a week earlier than planned after finishing sixth in an ARCA race at Daytona. She also will race next weekend at the 1½-mile Las Vegas track before getting back in Indy cars for a stretch.
After five laps Saturday, Patrick was 41st of the 41 cars still on the track after two had already parked for the day. Fifteen laps later, she was still last on the track (of 40 cars) and had already been passed by seven cars.
When the 57th lap ended, Patrick had moved to 35th ahead of four other cars on the track and her lap times were improving.
At the halfway point, she was up to 32nd, though two laps down.