Italy doping boss rebuked by cycling federation
AP source: Contador samples show plastic residues
Report: Samples may suggest Contador was doping
WADA executive: Contador case is serious
NEW DELHI — World Anti-Doping Agency director-general David Howman says Tour de France champion Alberto Contador's positive doping test should not be taken any less seriously because only trace amounts were found.
If Armstrong doped, teammates say they saw nothing
TDF winner Alberto Contador denies blood doping
Tour champion Contador tests positive, suspended
UCI: Contador suspended for stimulant
PARIS — Cycling's governing body says only a "very small concentration" of a banned stimulant was found in the urine of Tour de France winner Alberto Contador, but that he has still been suspended.
Spokesman: Contador tests positive for steroid
Landis defends his role in world champs conference
King uses fast start to win USA Cycling pro title
Italian rider Nibali wins Spanish Vuelta
MADRID — Vincenzo Nibali won the Spanish Vuelta on Sunday after Tyler Farrar of the United States sprinted to victory in the final stage just ahead of Britain's Mark Cavendish.
RadioShack goes to court over Lombardy race snub
Anton reclaims Spanish Vuelta lead with stage win
Schleck, O'Grady sent home from Spanish Vuelta
Tour de France champ Laurent Fignon dies at 50
Spain's Igor Anton wins stage of Spanish Vuelta
2-time Tour champion Laurent Fignon dies at 50
Hutarovich wins Spanish Vuelta 2nd stage
MARBELLA, Spain — Yauheni Hutarovich surged ahead of Mark Cavendish and Tyler Farrar to win the second stage of the Spanish Vuelta on Sunday, taking the sprint finish in 4 hours, 35 minutes and 41 seconds.
Key absences mark mountain-heavy Spanish Vuelta
Cycling chief: no contact from US investigators
Armstrong's teammate Leipheimer wins Leadville
Armstrong pulls out of Leadville mountain race
Triathlete, WWII vet still nervous before races
Trek Bicycle cooperates in cycling investigation
Armstrong returns pro cycling to Colorado
DENVER — Lance Armstrong took to the streets of downtown Denver on Wednesday with Gov. Bill Ritter and hundreds of citizen cyclists to celebrate the realization of his dream of bringing a major international pro-cycling stage race to Colorado next year.
APNewsBreak: Armstrong returns pro cycling to Colo
Riis: Cycling 'very clean sport'
COPENHAGEN, Denmark — Former Tour de France champion Bjarne Riis says cycling has cleaned up its act since the days when he was competing and is almost free of doping.
Tour winner Contador signs with Saxo Bank team
Armstrong lawyers say USADA offering riders deals
Landis in the hunt in Catskills race
WINDHAM, N.Y. — Floyd Landis joked around at the start with other riders at the Tour of the Catskills, then showed he still has a kick.
Phinney to ride for Armstrong's RadioShack team
Contador to leave Astana at end of 2010
MADRID — Tour de France winner Alberto Contador will leave Astana at the end of this season after the Spanish cyclist rejected the team's offer to extend his contract.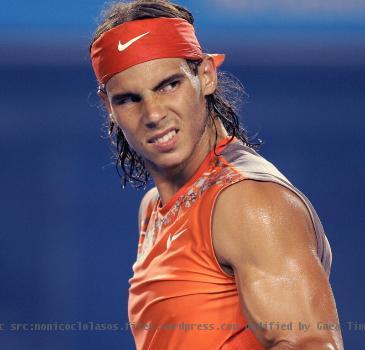 more images
RadioShack to be investigated over jerseys