Playoffs set to start with 3 Cy Young winners
Gameplan vs. Titans: Shut down RB Chris Johnson
Can Target Field help bring the Twins a title?
Twins look to solve Yankees in playoffs
MINNEAPOLIS — There has been nothing romantic about the underdog Minnesota Twins meeting the big, bad New York Yankees in the postseason.
NEW DELHI - On a day of golden moments for India wrestlers and shooters won five gold and two silver medals, marksmen set new records and men's hockey team bagged three points in its first outing at the Commonwealth Games here Tuesday.
Half of baseball's playoff team watch wallets
NEW DELHI - It was a golden Tuesday for India at the Commonwealth Games, wrestlers and shooters minting five gold and two silver medals with marksmen setting new records.
Rogge to discuss travel obstacles with Israelis
NEW DELHI - Indian shooters Tuesday led the medal hunt at the Delhi Commonwealth Games winning two gold and two silver while wrestlers brought up the third, fourth and fifth golds on the second day of the Games here.
MOHALI - India Tuesday pulled off a cliff-hanger against Australia in the first Test with the fortunes swinging tantalisingly till the last run was scored on the fifth and final day's play at the Punjab Cricket Association (PCA) Stadium here.
NEW DELHI - Shooters were bang on target to claim India's first two gold medals at the Commonwealth Games besides collecting a silver at the Karni Singh Range here Tuesday.
MOHALI - Team India on Tuesday won the nail-biting first Test match against Australia by one-wicket, powered by a brilliant 81-run ninth-wicket partnership between the evergreen V.V.S. Laxman and Ishant Sharma.
NEW DELHI - Shooters were bang on target to grab India's first two gold medals at the Commonwealth Games and a silver was added to the tally from the Karni Singh Range here Tuesday.
NEW DELHI - As the Indian capital prepared to host the Commonwealth Games only five days away, 850 athletes and officials poured into the Games Village Tuesday, taking to 3,100 the population of the much maligned complex that is now winning high praise from almost everyone.
NEW DELHI - With five days to go for the Commonwealth Games, the much-maligned Games Village came in for wholesome praise from visitors as Home Minister P. Chidambaram reviewed final security arrangements.
KARACHI - Having no representation in track and field events following doping bans on its nine athletes last month, Pakistan has pinned all its hopes on field hockey, tennis and weightlifting for bringing medals to the country in the upcoming Commonwealth Games (CWG) in India.
Twins score 4 in 8th to beat Indians
MINNEAPOLIS — The Minnesota Twins are one game away from the AL Central title.
NEW DELHI - Admitting that there are concerns about hygiene and cleanliness at the Games Village here, Commonwealth Games Organising Committee (CGOC) secretary-general Lalit Bhanot Tuesday assured that all the problems will be addressed and standards upgraded within 36 hours to the expectation of the visiting contingents.
NEW DELHI - Security can be a constraint at times in mega sporting events as it restricts interaction between the spectators and the players, Indian Hockey Association president and former Punjab Police chief K.P.S. Gill said Tuesday.
Cuddyer and Valencia power Twins past Indians
KOLKATA - Title holders Goa and eight time champions Punjab blew away their rivals to romp into the semifinals of the 64th Santosh Trophy football championship here Tuesday.
Big East returns intact after other realignments
NEW DELHI - RTI activist Miloon Kothari Tuesday demanded that the auditor general of India be asked to audit the accounts of the Commonwealth Games following revelations about the illegal diversion of funds meant for Dalit welfare to the Games.
MELBOURNE - England fast bowler James Anderson will be a force to reckon during the Ashes series even if conditions are not exactly to the swing specialist's liking, according to coach Andy Flower.
KOLKATA - Delhi staved off a spirited challenge from Chattisgarh by prevailing 4-3 in the tie-breaker to scrape through into the quarter final of the 64th Santosh Trophy interstate football competition here Tuesday.
KOLKATA - Amandeep Singh fired a hat-trick as Punjab whipped Gujarat 10-1 to move into the prequarterfinals, where they will take on Manipur in the 64th Santosh Trophy national soccer competition here Tuesday.
LONDON - England defender Ashley Cole has been the target of vile abuse posted in the BBC's Match of the Day Facebook page.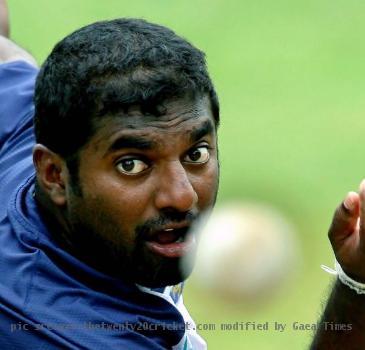 more images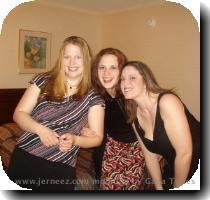 Twins stagger into All-Star break in 3rd place
LONDON - Paul the psychic octopus has predicted Spain will beat Holland and win World Cup 2010.
JOHANNESBURG - More than 1 million foreigners have visited South Africa during the World Cup month of June, up 25 percent from the same month last year, according to government figures out Monday.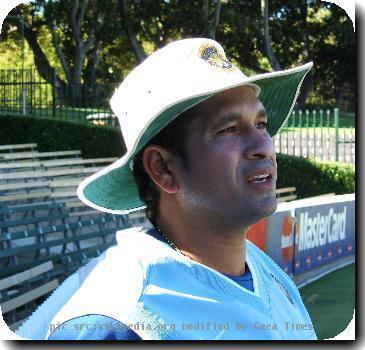 San Francisco- Arizona Cardinals must have been disappointed after the defeat in the last night match against their rival team San Francisco 49ers. The Cardinals, who are defending their NFC West title, will have to face tough challenges if they want to retain their title. Arizona Cardinals' chances of victory were marred by 49ers' Frank Gore. His performance has been praised and many people expressed that Frank Gore being back to 49ers gave their offense a new look.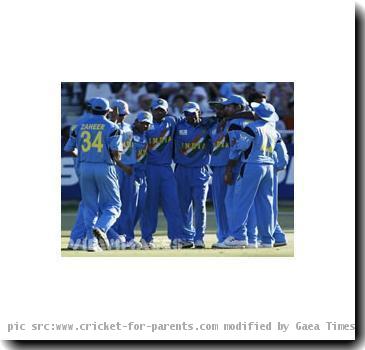 more images