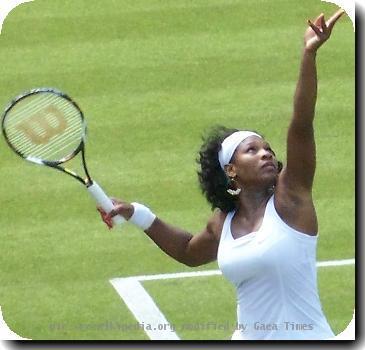 Search still on for missing son of boxing promoter
LeBron a Miami resident, not yet a 'Canes fan
Semenya aiming for 800m gold at Commonwealth Games
ISLAMABAD - Pakistan's High Commissioner to Britain Wajid Shamsul Hasan said on Thursday that the three Pakistani cricketers at the centre of illegal betting allegations are innocent.
KOLKATA - Teenage archery sensation Deepika Kumari Thursday became the second Indian woman ever to sail into the final of a World Cup Stage IV meet.
NEW DELHI - Two athletes and four wrestlers have tested positive in random testing conducted by the National Anti-Doping Agency (NADA) during the trials in Patiala in the run-up to the Oct 3-14 Commonwealth Games and provisionally suspended by their respective federations.
NEW DELHI - About 40 info-cafes will be launched here Friday to provide information to the over 100,000 tourists who are expected to visit the capital during the Commonwealth Games.
NEW DELHI - With over 1,000 suspected dengue cases being reported in New Delhi, the outbreak of the disease has added to the woes of the Commonwealth Games Organising Committee, which is already struggling against the backdrop of constructional delays and missed deadlines.
LONDON - Pakistan Thursday dropped the tainted trio of cricketers for the remainder of the England tour but decided to extend them all legal help, insisting that they are innocent till proven guilty.
Preseason in college football? Why not?
NEW YORK — Coach Mike Riley and his No. 24 Oregon State players would like nothing better than to squeeze in a preseason tune-up before taking on No. 6 TCU Saturday night in Texas.
China respects IOC decision on underage gymnast