'Tuck Rule' Becomes Charles Woodson's Nightmare
By Tias, Gaea News Network
Monday, December 20, 2010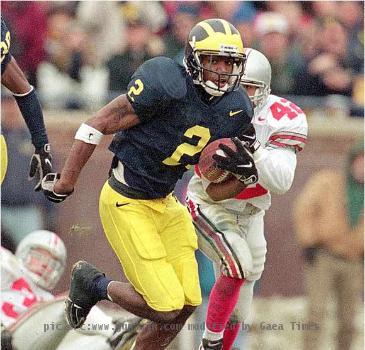 more images
LOS ANGELES (GaeaTimes.com)- Even after about 9 years, Charles Woodson, cornerback of Green Bay Packers is unable to forget the Tuck Rule that had taken place years ago. Till date he gets nightmares when he recalls the time he had been a player for the Oakland Raiders. The incident was that in a match against the New England Patriots, Charles Woodson took the ball away from Tom Brady, New England Patriots' quarterback. Tom Brady's arm moved forward at the time he was hit by Charles Woodson. That move of Charles Woodson was taken to be an incomplete pass in the snowy Gillette Stadium. The player revealed that the match still haunts him till date.
Charles Woodson, the then member of Oakland Raiders, told the media that he keeps getting nightmares of that particular tuck off move very often. He also declared that at times when the game is aired on the classic football channel, he watches it, and the memory revives. The memory is quite offensive for him. It was very clear that Tom Brady was trying to enclose the ball within his body although Tuck Rule mentions that the time the ball becomes loose, if the arm is moving forward, it is an incompletion.
Giving an interview to a particular sports reporter, Charles Woodson spoke in length about his infamous "Tuck Rule" playoff game. It seems as if the memory haunts him every time since the incident occurred 9 seasons ago between the Oakland Raiders and Patriots . Charles Woodson was then a player of Oakland Raiders. He says that the memory of the game is fresh in his mind.