It was one of my best knocks: Tendulkar
By IANS
Thursday, November 5, 2009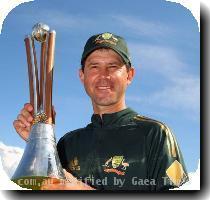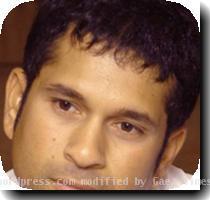 HYDERABAD - Batting maestro Sachin Tendulkar rated his 175 against Australia here Thursday as one of the best knocks of his career.
Tendulkar scored 175 off 141 ball, enroute to his record 17,168 runs, but couldn't prevent India from losing the fifth ODI to Australia by three runs.
"I thought we started off really well then lost wickets. Suresh (Raina) and I had a good partnership but in the end, it was disappointing. The pressure to keep scoring runs was there and we took it very close. But I feel it was one of my best knocks," said Tendulkar, who was adjudged as the Man of the Match.
The batting maestro praised Raina for playing a strokefilled run-a-ball that got India close while chasing 351 to win.
On his personal milestone of crossing 17,000 runs, Tendulkar said: "I care about playing for India, it's a passion and I have been absoloutely honoured to play for India so long."
India captain Mahendra Singh Dhoni said that the match was lost due to mental calculation.
"They got off to a good start and we never got into a postion to contain them. It was up to us to chase it. We got a good start and we came in the end due to Tendulkar and Raina. We lost it in our mental calculation, not because of our talent. It was one of the good ODI tracks we have seen in India, you have to be smart. Hopefully we will be up for the next two games," he said.
Australian captain Ricky Ponting also applauded Tendulkar for playing one of the best knocks in his 20-year-old career.
"It was one of the amazing games and certainly one of the best innings ever from Sachin. Sachin didn't play many bad shots today! It's really unbelievable how we have played, considering all the injuries," he said.