Schumacher says he's full of drive after "three-year break"
By ANI
Thursday, April 1, 2010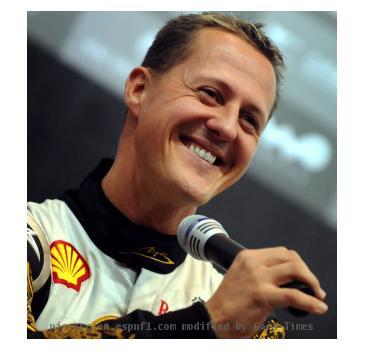 KUALA LUMPUR - Returning after a three year break, Formula One legend Michael Schumacher appears full of drive ahead of the Malaysian Formula 1 Grand Prix, beginning this Friday.
"If not for the three-year break, I would not be able or capable to do what I do now…I feel very motivated and I am happy doing what I'm doing. It's a big challenge and I like challenges," The Star Online quoted Schumacher, 41, as saying.
Addressing a press conference at the Petronas Pit Pulse VIP marquee, Schumacher pointed out that the weather in Malaysia was "much more exciting" than the winter in Europe.
The seven-time Formula One world champion said he was thankful to his fans who believed "so much" in him.
"I like to satisfy everybody, but mostly myself. I have never taken anything for granted and you need hard work to succeed," he said.
Asked whether he was disappointed with his performance so far, Schumacher said he was happy with what he was doing.
"Why? You know that is what people like to see at the moment but it's not what I see. I am sorry that my opinion is different to what some media, at least, feel I should be happy with or not happy with," he said.
"But it's a free opinion from everybody. I myself am quite happy. I have made the maximum out of my possibilities and from what we can do," he added. (ANI)