Sourav Ganguly Unperturbed By Criticism
By Naiwrita, Gaea News Network
Friday, April 2, 2010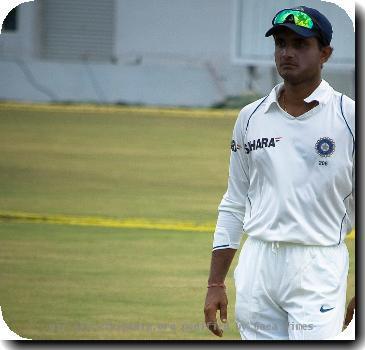 more images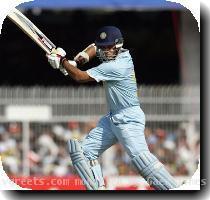 more images
KOLKATA, INDIA (GaeaTimes.com)- Sourav Ganguly's return to cricket, to captain the Kolkata Knight Riders team in the IPL, has been anything but smooth. Having lost out most miserably to the other teams in the last season of the IPL, there had been ample questions raised over his competency as the captain of a cricket team. However, owing to his commendable personal score the team won the last night's match against the Deccan Chargers. Still this has not let him off the hook of criticism, and Sourav Ganguly has, once more, sparked off the old debate, that is, whether he should be allowed to captain the team, possibly instigated by four losses prior to the last one.
However, Sourav Ganguly, the former captain of the Indian cricket team seems to have become a lot hardened when it comes to criticism. Only today, a rally was held in South Kolkata, demanding that the skipper no longer be allowed to lead the Kolkata Knight Riders in the Indian Premier League any more. However, the dissatisfaction of his critics over his captaincy does not seem to create any perturbation on the captain.
Sourav Ganguly takes it all in his stride, and has been heard to comment that such things keep happening once in a while, and that they are not important enough to be bothered about. His comments made it very clear that he is sure of his abilities as a cricketer, saying that criticism is not a cause for concern. Sourav Ganguly admitted that there is pressure to perform, but that is something that comes as an accessory in the life of a cricketer.