Italy's Schiavone makes history to win French Open (Roundup)
By DPA, IANS
Saturday, June 5, 2010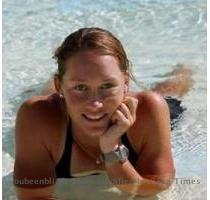 PARIS - Smiling Francesca Schiavone made history for Italy as she defeated Australian Samantha Stosur 6-4, 7-6 (7-2) to win the French Open Saturday.
The 29-year-old from Milan is the first Italian woman to lift a Grand Slam trophy and is the first Italian player overall to play a final at the majors since Adriano Panatta won Paris in 1976.
Schiavone dominated on the clay against the seventh-seeded Stosur, who reached the semi-finals a year ago.
"I've always dreamed of this, I've always believed in myself," said the winner. "It's not about the trophy or tournament, but believing was the key for everything. "I'm so happy, I'm really so happy".
The expressive winner was all smiles during the ceremony where she was presented with the trophy by former champion Mary Pierce.
"If I had prepared a speech, this would have never happened," said the delighted winner, who rallied from 1-4 down in the second set on her way to the victory.
"I've watched almost every final of this event. I felt like a champion, I felt amazing today.
"Sam is a great, great person and a great athlete. She deserves to be here next time: you are young, you can do it," she told her defeated rival.
Speaking in Italian to her public, Schiavone told them: "You are in my heart, without your support I would not be where I am and done what I've done."
As she got more accustomed to her new status, Schiavone laughingly said, "I feel comfortable up here."
Schiavone, seeded 17th, and now 24-65 in her career against Top 10 opponents, triumphed on the first of four match points in the tie-breaker.
Stosur couldn't handle a return, hitting wide and handing over the win in 1 hour 38 minutes.
"I'm disappointed,obviously it's because I lost, but it's just been a big journey and a great two weeks. I guess you wanted the full fairy tale, but it didn't quite happen.
"I still don't think I played that bad, She just had her day, she went for it and everything came off. It takes guts to do that, and she did it.
"I don't think I can really say I did anything wrong. It was just well done to her."
Schiavone kissed the clay as has been her tradition during the later stages of the fortnight and then ran up into the stands for a group hug with her friends and supporters.
She took a telephone call on court from Italian President Giorgio Napolitano, who offered his congratulations.
The best previous result at Roland Garros by an Italian woman was in 1954, when Silvia Lazzarino lost a semi-final against Maureen Connolly.
The Italian will rise to a No 6 ranking according to the WTA, taking over as top Italian. Schiavone was playing the event for the tenth time.
In the opening set, Schiavone broke a deadlock with the opening break of the match as she earned a 5-4 lead over Stosur after the Australian saved two break points, but double-faulted on a third.
The opening was all that Schiavone needed to proceed, serving out the set a game later on her second opportunity as Stosur sent a backhand into the net.
Stosur started to find her range in the second set, breaking for 3-1 and extending to 4-1 as the sun ducked temporarily behind the clouds.
But the Stosur forehand became a weak point as the Queenslander lost her advantage in the seventh game, with Schiavone climbing right back into the match, with a break-back for 3-4.
That opened the door for Schiavone to finish off the biggest win of her career, completed with six aces and 26 winners against 28 unforced errors for Stosur.