When Tiger is down and Lefty goes vegetarian, anything is possible at the PGA Championship
By Nancy Armour, AP
Thursday, August 12, 2010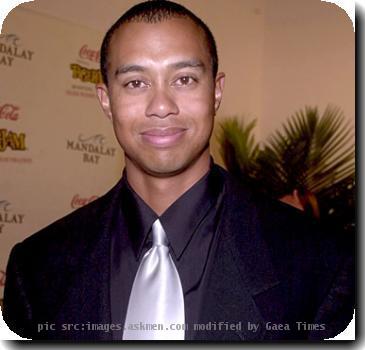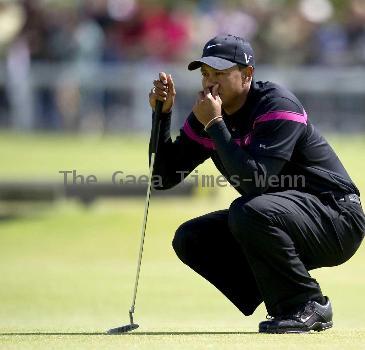 After wacky year, PGA sure to pack more surprises
SHEBOYGAN, Wis. — When Y.E. Yang took down Tiger Woods on a steamy Sunday afternoon at Hazeltine, there was a sense that golf's staid world had just undergone a big change.
Oh, how little anyone knew.
A year later, Woods' game might be a bigger mess than his personal life, Phil Mickelson is a vegetarian and U.S. Ryder Cup captain Corey Pavin is doing his best imitation of Vince McMahon, nearly coming to blows with Golf Channel reporter Jim Gray.
About the only certainty when players tee off at the PGA Championship on Thursday is that more surprises are in store at the last major in this, the most wacky of years.
"This is probably as wide open a major as we've seen in a long time," Steve Stricker said. "I think we all have a sense that if you can play well and get it going, then you have that great opportunity to win here."
Rewind to Saturday night at Hazeltine, and more than a few people were already wondering whether Whistling Straits would be the place where Woods finally caught Jack Nicklaus. Woods was the 54-hole leader, and he never, ever lost a major when leading after the third round.
With this year's U.S. Open at Pebble Beach and the British Open at St. Andrews, it was easy to imagine Woods rolling into Wisconsin sitting on 17 majors, one shy of Nicklaus' record.
Instead, the buzz is whether Woods will even make the cut this week.
He hasn't come close to winning a tournament since running over that fire hydrant on Thanksgiving, unleashing a firestorm of tawdry details about his rampant infidelities. While his personal life is beginning to "normalize," his game is doing the exact opposite. He slumped to a new low last week, shooting a whopping 18-over 298 and managing to beat only one player in the 80-man field at Firestone — a course where he's won seven times.
He's broken par in only four of his last 20 rounds, and is scrambling to hang onto the No. 1 ranking he's held for a record 270 weeks in a row. Even the Ryder Cup is far from a given. Woods could wind up having to be a captain's pick — which is what prompted the dustup between Gray and Pavin.
Gray reported on Tuesday night that Pavin told him he would pick Woods if he didn't make the team on his own. Pavin vehemently denied it — on Twitter, no less — and the two had a heated exchange Wednesday.
All part of a week — a year, really — that has not gone to form.
"To be honest with you, I thought I would have been here a little bit sooner, with all that's going on," Woods said of his struggles. "But somehow I've been able to play a little bit better than I thought for a stretch, and then it finally caught up with me last week.
"This is a new week," he added. "That's one of the great things about this sport is that no matter how poorly or how well you play the week before, it all begins anew."
It's a new start for Lefty, too. Lefty the Vegetarian, that is.
Mickelson dropped a bombshell Tuesday, disclosing that he has a form of arthritis that left him in so much pain the last two months he couldn't walk. The condition is under control thanks to medication, and it should have no negative impact on his long- or short-term health.
As if that wasn't enough of a shocker, Mickelson then announced he's changed his diet, too, giving up his beloved burgers for broccoli and beans.
"I know, I know," he said.
Mickelson said the arthritis didn't affect his play at the U.S. Open or British Open. But he's had two months' worth of opportunities to claim the No. 1 ranking from Woods, and is still stuck on No. 2. He blew up Sunday at Firestone with a 78, his worst round in two years.
"I'm probably not as sharp as I would like to be," said Mickelson, who only resumed his normal practice schedule last week. "I didn't play well at the British, obviously. I didn't play well last week, on the weekend, but I'm able to work on it. I had a good session with Butch and I believe that the game's coming around."
Meanwhile, everyone else in the field is looking at that Wanamaker Trophy and picturing themselves hoisting it on Sunday night.
The PGA has a history of surprise winners — Shaun Micheel anyone? Rich Beem? Lionel Hebert? — but all of the majors are turning into a free-for-all of late. Five of the last six major championships have been won by first-timers, including the U.S. Open (Graeme McDowell) and the British Open (Louis Oosthuizen).
And, of course, Yang at last year's PGA.
"I'll be honest, the feeling in the locker room is slightly different," Paul Casey said. "With the way (Woods) played the past week, guys feel like this is wide open, and that's not a feeling that a lot of guys have had before."