In golf's oddest of seasons, Martin Kaymer clings to slim lead at PGA at Whistling Straits
By Nancy Armour, AP
Sunday, August 15, 2010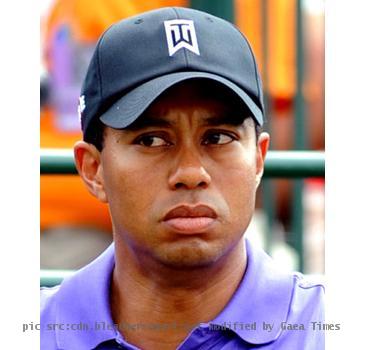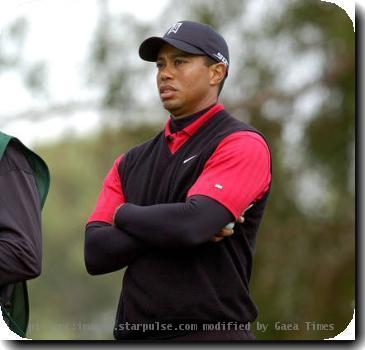 As Watney vanishes, Kaymer holds slim lead at PGA
SHEBOYGAN, Wis. — In this most unpredictable of seasons, no way the PGA Championship was going to have a nice and tidy finish.
Martin Kaymer birdied three of the first four holes to take the lead and then dug in, clinging to a two-stroke lead after 10 holes. As for the rest of the leaderboard, keep the eraser handy.
Steve Elkington, the 1995 PGA champion, is at 10 under along with Bubba Watson and Northern Ireland phenom Rory McIlroy. The 21-year-old, who tied a major championship record with a 63 in the first round at the British Open, birdied his first hole and then proceeded to give back and reclaim that same stroke.
Former Masters champ Zach Johnson, Dustin Johnson and Jason Dufner were at 9 under.
As for third-round leader Nick Watney, he's in full meltdown mode, making double bogey on his first hole and a triple bogey on the par-4 No. 7 after dunking his ball into Lake Michigan. He shot 43 on the front, dropping to 6 under for the tournament.
This has been one of golf's oddest seasons. Tiger Woods' personal problems have spilled onto the course. Two players shot 59. And Graeme McDowell (U.S. Open) and Louis Oosthuizen (British Open) continued the trend of surprise major winners, with five of the last six won by first-timers.
Why should the PGA be any different?
After the fog that delayed the first two rounds finally lifted, golf's younger generation turned the major into a showcase. Forget "Glory's Last Shot." With five of the top six in their 20s, this had the makings of "Glory's First Shot."
Kaymer, who had top-10 finishes at both the U.S. and British Opens, is doing his part. He isn't doing anything spectacular but, with the wind blowing harder than it has all week at Whistling Straits, he only needed to be steady.
After moving into the lead, he made five straight pars.
Woods got off to a fast start with three birdies on his first four holes, but couldn't keep up the momentum. He finished with a 1-over 73, the first time this week he's been above par.
"Striped it early. I didn't miss a shot the first four holes," Woods said. "After that, I hit it awful."
At least he won't lose his No. 1 ranking, which he's held for a record 270 weeks. Phil Mickelson needed to finish at least fourth, and a bogey on his final hole left him at 6-under for the tournament. But he still finished with his best round of the week, shooting 67 with an eagle on No. 5 and three straight birdies on the back nine.
"If I can just start playing well, yeah, I think that I can get that thing done," Mickelson said of reaching No. 1 for the first time in his career. "But it just wasn't to be this week."