Leaderboard keeps changing at PGA Championship
By Nancy Armour, AP
Sunday, August 15, 2010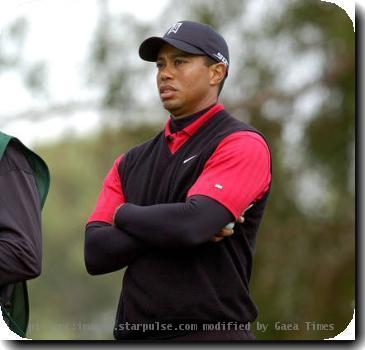 more images
Don't blink or you'll miss a lead change at PGA
SHEBOYGAN, Wis. — Dustin Johnson has birdied the 17th hole to take the lead at the PGA Championship.
Johnson made a 12-footer on the par-3 to get to 12 under. That puts him a stroke ahead of Bubba Watson, who is already finished, and Martin Kaymer, who scrambled to save par on 18 with a 15-footer.
Watson, playing five groups ahead of Johnson, had gone to the practice range after he finished in hopes of a playoff. But when Johnson made birdie, Watson turned and asked, "Did he make that?"
THIS IS A BREAKING NEWS UPDATE. Check back soon for further information. AP's earlier story is below.
SHEBOYGAN, Wis. (AP) — Bubba Watson has finished his round at the PGA Championship, and must now wait to see if 11 under will hold up or get him into a playoff.
Martin Kaymer is also at 11 under, but the German, playing three groups behind Watson, still has three holes left. Steve Elkington and Zach Johnson are at 10 under with a hole to play. Rory McIlroy and Dustin Johnson also are at 10 under, but they have two more holes to try and close the gap.
Filed under:
Golf
Tags:
Events
,
Men's Golf
,
North America
,
Pga
,
Pga championship
,
Rory
,
Sheboygan
,
Tiger Woods
,
U.s. Open Men's Golf Championship
,
United States
,
Wisconsin