Johnny Weir Gay, Revealed
By Tias, Gaea News Network
Friday, January 7, 2011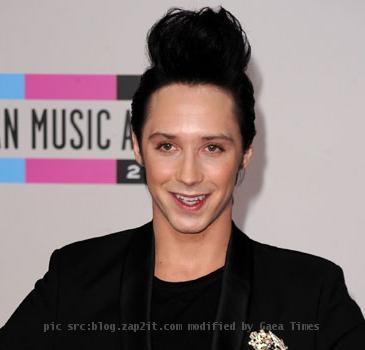 more images
LOS ANGELES, (GaeaTimes.com)- Every time the Olympic figure skater, Johnny Weir, has been questioned about his sexuality, he has avoided the questions. It was until the release of his new autobiography, "Welcome to My World" that his fans and people eager to know about the hidden secrets of the skater and became aware of the fact that he is gay. Johnny Weir has revealed his sexual orientation in his autobiography.
A few years back, Johnny Weir wrote in his website that he does not feel the need to disclose his sexuality to the world. It is his decision with whom he chose to sleep with, and that has got nothing to do with his skating. Very recently, he said that he loves his life and accepts the way he is. He is not ashamed about his sexuality and says that there is nothing wrong in being unique. He finds pride in what he is and what he aspires to become. Johnny Weir is the 3-time winner of US figure skating championships. In an interview given to a very reputed magazine, this figure skater said that it is just because of his parents that he believes in himself. Although he did not act like other kids, even then his parents never made him feel odd.
Known for his exceptional costumes and unique skating styles, Johnny Weir said that since his professional aspects got so much precedence over other issues that he did not feel it important to reveal his sexual orientation to the world, although he did it to his mom when he was 18. Right now, The skater is on a long holiday, taking a break from his skating schedule. He is supposed to return in time so as to qualify for the 2014 Olympics. His "Welcome to My World" would be available in stores from Jan. 11.