Ponting promises to maintain Oz aggression against Windies
By ANI
Sunday, November 29, 2009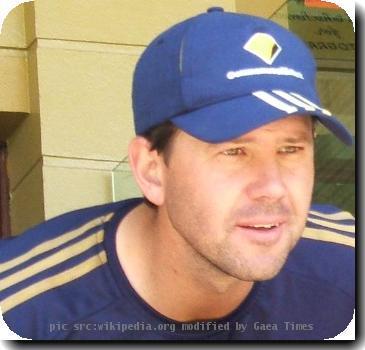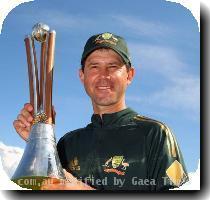 BRISBANE - Captain Ricky Ponting has promised to maintain Australia's aggression against the West Indies in the team's quest to climb back to the top of the ICC Test world rankings.
The Australian team's belligerent approach was a feature of its victory by an innings and 65 runs in the opening Gabba Test.
"It was trying to be as positive as we can, and to test ourselves more than anything. It would've been easy to go out there and bat and drag it out a little bit longer, let the bowlers put their feet up for a while," said Ponting, who has attracted criticism in the past for his reluctance to make teams follow on.
"We know the West Indies were probably a long way off their game, there is no chance for us to be complacent with what we've achieved - it's one Test match out of the summer," The Age quoted him as saying further.
Australia's No 4 ranking clearly rankles with the captain, and this series is the first chance for Australia to erase some of the pain of the Ashes defeat.
"One thing I spoke about was the rankings; I wanted the guys to put their best foot forward to improve that," Ponting said.
Gayle has to rally his players before the second Test starts in Adelaide on Friday. (ANI)