Tiger Woods and his '18 mistresses'
By ANI
Sunday, December 20, 2009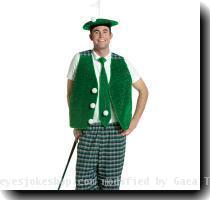 more images
LONDON - The list of Tiger Woods' alleged mistresses is growing further and showing no signs of stopping.
The final four to add to his list of 14 includes a 20-something party planner in Atlanta who grew close to the golfer in the past 18 months, reports News of the World.
According to pals, Woods also enjoyed a night with a stunning 21- year-old Illinois university student in Vegas.
The others are a blonde party planner from Orlando, who has links to the UK, and a brunette single mum dancer called Star he met while he was in San Diego.
The full 18 are:
1. Rachel Uchitel - New York and Vegas VIP party organiser
2. Reality star Jamie Grubbs
3. Single mum and ex model Cori Rist.
4. Brunette Kalika Moquin, Vegas hostess.
5. MGM party favourite Jamie Jungers.
6. Diner waitress Mindy Lawton.
7. Former VIP cocktail waitress Julie Postle, who has an Orlando lawyer.
8. Sexy married British TV presenter who was single at the time.
9. Blonde former cocktail waitress from Orlando, now also represented by lawyer.
10. Porn starlet Holly Sampson, who bedded him at his birthday party.
11. Blonde "cougar" Theresa Rogers, 49, now represented by lawyer Gloria Allred.
12. Ex Playboy cybergirl and Hawaiian Tropic model Loredana Jolie.
13. XXX porn star Joselyn James, whose family confirm their fling.
14. Movie star Jessica Simpson named by US magazine as a close "sextexter" of Tiger.
15. Twenty-something Atlanta party planner.
16. Sexy Illinois student who loves partying in Vegas.
17. Blonde party planner from Orlando, who had links to the UK.
18. Single mum San Diego dancer called Star. (ANI)