Federer wins Australian Open as Murray makes teary exit (Roundup)
By DPA, IANS
Sunday, January 31, 2010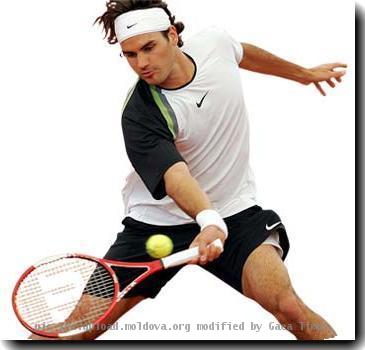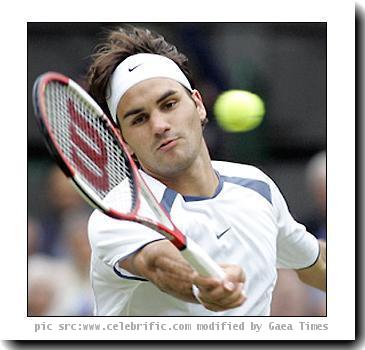 MELBOURNE - Roger Federer put down the challenge from Scot Andy Murray with a comprehensive 6-3, 6-4, 7-6(11) victory for his fourth Australian Open title here Sunday. It was Federer's 16th Grand Slam title.
The world number one's success denied the dream of Murray and the British nation as the Scot failed to snap a hoodoo on national Grand Slam championships stretching back nearly three-quarters of a century.
Murray had been hoping of finally winning a major after Fred Perry last did it in 1936.
The loss in two hours, 41 minutes, left Murray close to tears during the trophy ceremony.
"Congratulations to Roger, his achievements are incredible. To do this year after year is pretty special - he was a lot better than me tonight.
"Hopefully I can come back and win here."
As he regained his composure, Murray joked: "I can cry like Roger, it's a shame I can't play like him. I'm done, sorry," he added as he left the stage, unable to go on.
A year ago after losing the final to Rafael Nadal, the emotional Federer broke down at the same stage after the final.
The good-natured Swiss acknowledged Murray's pain: "At least he was able to announce some tears, he did better than me."
"You are too good of a player not to win a Grand Slam - don't worry about it," he said to Murray.
"I'm over the moon about this again. I played some of the best tennis of my life in last two weeks. This is a special moment. This crowd brings out the best in me."
Federer was quick to note that he won his first Grand Slam after becoming a father of twin girls, born last July.
"I'm looking forward to next year, maybe they can sit in the player box during the final," he said with optimism. "That would be amazing."
Federer unleashed his mighty game with perfect timing to snuff out the Murray hopes as he made it a personal quartet of Melbourne Park title: 2004, 2006 and 2007.
After sweeping the first two sets, Federer didn't have it all his way as Murray finally found some form to stage a fightback.
Federer, 28, rallied from 2-5 down in the third set and saved five set points in the dramatic tiebreak, clinching victory on his third opportunity as he pushed Murray to the limit, with the Scot firing a backhand into the net.
Federer has now won three straight contest with Murray after losing four on the trot in 2008 and 2009. The Swiss improved to 5-6 against the world number three.
Federer has appeared in 18 of the past 19 Grand Slam finals and now stands just a pair of major titles away from matching Martina Navratilova and Chris Evert's career achievement of 18.
Federer ran his record in Melbourne to 54-7.
He also backed up his 2008 US Open victory over Murray for that title, another straight-sets sweep.
Federer finished on a high, with 46 winners and 4 unforced errors. The top seed broke Murray four times on a dozen attempts, with the fifth-seeded Scot committing 36 unforced errors but finding two breaks of serve.
The third-set tiebreaker was full of drama, with Murray's nerves coming into play as the challenger missed on his chances to take it into a fourth set.