NASCAR's season-opening Daytona 500 halted for more repairs to track pothole
By Mark Long, AP
Sunday, February 14, 2010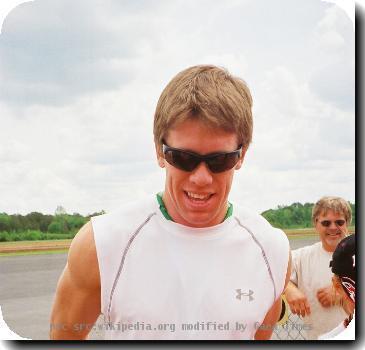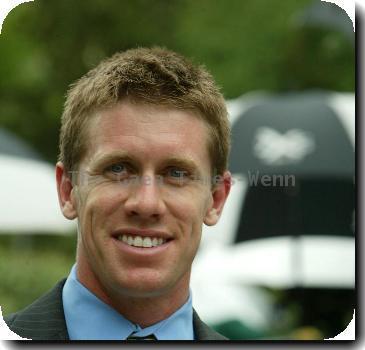 Daytona 500 halted again for more track repair
DAYTONA BEACH, Fla. — The Daytona 500 has been halted again because of a pothole in the pavement, an embarrassing setback for NASCAR's biggest race.
NASCAR's season opener was stopped with 39 laps remaining. Kevin Harvick was out front, followed by Juan Pablo Montoya, Clint Bowyer, Greg Biffle and Martin Truex Jr.
This time, officials allowed drivers to get out of their cars immediately — not a good sign for getting the race finished. The drivers completed 36 laps on the repaired superspeedway following a 1 hour, 40 minute delay for initial repair.
Once they got the green flag again, drivers reached speeds around 190 mph and did enough damage to unsettle the patchwork.
THIS IS A BREAKING NEWS UPDATE. Check back soon for further information. AP's earlier story is below.
DAYTONA BEACH, Fla. (AP) — The Daytona 500 has resumed after a 1 hour, 40 minute delay because of a pothole in the pavement, an embarrassing setback for NASCAR's biggest race.
It was unclear how or when the hole developed on an area between turns one and two, but officials stopped Sunday's race with 78 laps remaining in the 200-lap season-opening race.
Cars parked on pit road for about 30 minutes, then NASCAR allowed drivers to get out of their cockpits for a break. Track workers patched the hole, which was about 18 inches long and 8 inches wide, using blowtorches to heat the pavement.
"Make sure you takes a good, hard look at what they fixed so you know what you're getting into," said Lance McGrew, crew chief for Dale Earnhardt Jr.
NASCAR chairman Brian France said moisture and cooler-than-normal temperatures made repairs difficult and slow.
The 2½-mile, high-banked superspeedway was last paved in 1978 and is scheduled for $20 million repaving in 2012. But officials said it could be moved up if necessary.
Clint Bowyer was leading the race, followed by David Ragan, Kasey Kahne, Carl Edwards and Elliott Sadler.
"I saw that hole," Bowyer said. "It was getting blacker and blacker and blacker. I knew it was getting bigger."
Several drivers feared the delay would force the race to finish under cooler temperatures and maybe even darkness — both of which would cause substantial changes to driving conditions. And leaving the hole with speeds reaching nearly 200 mph was not an option.
"You can't bounce through this place with holes in it," Kahne said.
Earnhardt Jr. said last February that Daytona International Speedway was long overdue for a new surface.
Earnhardt reiterated his stance during the break Sunday, saying there was about "2½ miles of hole."
"It's so damn slick," he said. "It shouldn't be like this. It's 2010."
Earnhardt guessed over his radio that the track had been repaved in the late 1980s or early 1990s. "Maybe we'll try to Google it later," he told McGrew.
Not every driver was as eager for new asphalt on NASCAR's most famous track. Two-time NASCAR champion Tony Stewart and Carl Edwards said they like the slick surface. New pavement could mean considerably different racing at Daytona.
"That patch is right about were the right-side tires would run if you were down on the yellow line," McGrew said.
The last time a NASCAR race was stopped because of a hole in a track came at Martinsville in 2004. Four-time Cup champion Jeff Gordon tore up his car when a piece of concrete came loose.
Gordon was running second to Earnhardt Jr. when he hit the hole and damaged his car. Gordon avoided the hole this time around.
"Hopefully they'll get it fixed," Gordon said.
Filed under:
Sports
Tags:
52nd Annual Daytona 500
,
Automobile Racing
,
Carl Edwards
,
Daytona Beach
,
Events
,
Florida
,
Geography
,
Nascar
,
North America
,
Sports
,
Sports Names
,
United States