Eriksson scores 2 as defending Olympic champion Sweden beats Finland 3-0 in gold-medal rematch
By Larry Lage, AP
Monday, February 22, 2010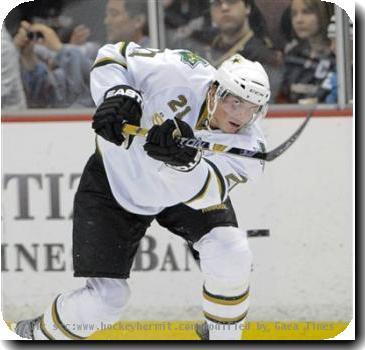 Swedes beat Finns 3-0 in gold-medal game rematch
VANCOUVER, British Columbia — Loui Eriksson scored power-play goals in each of the first two periods, and Sweden went on to beat Finland 3-0 on Sunday night in a rematch of the Turin Games final.
Henrik Lundqvist had a 20-save shutout for the defending Olympic champions.
Nicklas Backstrom scored the second goal, helping the Swedes win their group and earn a bye to the quarterfinals on Wednesday as the second-seeded team.
Sweden and the United States were the only teams to win all their games in regulation, but the Americans earned the No. 1 seed because of goal differential.
Miikka Kiprusoff made 29 saves for the Finns, who beat the Czech Republic on a tiebreaker to earn the No. 4 seed. Despite the loss, Finland avoids a classification game on Tuesday because it routed Germany and Belarus by a combined score of 10-1.
The lackluster game was a letdown on "Super Sunday" after the United States upset the host Canadians and Russia beat the Czechs in highly entertaining games.
The rival Swedes and Finns didn't give fans a thriller as they did four years ago — when Sweden won gold with a 3-2 victory — but they did throw bodies and elbows around.
Finland's Joni Pitkanen was ejected with a game-misconduct penalty late in the second period for checking Patric Hornqvist in the head and will be suspended for the quarterfinals. Hornqvist crumpled to the ice and needed to be helped off the ice before walking slowly toward the dressing room.
Hornqvist had been penalized for tripping earlier, but Sweden's Niklas Kronwall got away with a vicious, open-ice hit on Niklas Hagman without a penalty.
The Finns had chances to get even on the scoreboard with a pair of 5-on-3 power plays in the second period, but got only one shot off during each opportunity.
Kiprusoff didn't have to make many spectacular saves, but he did get crafty midway through the third period when he used his helmet to knock a puck away much like header in soccer.
Sweden improved to 6-2-3 in the Olympics against Finland, which hasn't beat its rival at the Olympics since the quarterfinals of 1998 Nagano Games.
Filed under:
Featured Article
,
Olympic Games
Tags:
British Columbia
,
Canada
,
Europe
,
Finland
,
Geography
,
North America
,
Sports
,
Sweden
,
Vancouver
,
Western Europe
,
Winter Olympic Games