Tiger Woods Commercial With Nike Discussed
By Naiwrita Sinha, Gaea News Network
Friday, April 9, 2010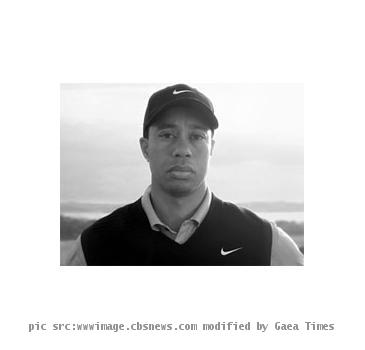 more images
LOS ANGELES (GaeaTimes.com)- The new Tiger Woods commercial with Nike is generating a lot of interest. That, of course, is very easily understandable, considering that this is the first time that he is being seen in a television commercial since his hiatus from sports. However, even more than that is the fact that the commercial is based on a very interesting story. In the commercial, Tiger Woods is seen staring into the camera, repentance etched on his face, and not speaking a single word all through the duration of the 33 second commercial. The commercial was the topic of discussion in the latest episode of "The Early Show" on CBS.
The co-hosts of the show poke about how the new Tiger Woods commercial is all about serving the brand the purpose of being able to encash on his popularity once more, for it is common knowledge that Tiger Woods is a brand that never fails to sell. The purgative idea that comes through in the commercial was possibly devised to this effect, feels Barbara Lippet as she declared on the show. Moreover, the brand was aware, while zeroing in on the idea, that the commercial would be watched and talked about, by both camps of the Tiger Woods lovers and haters.
Barbara Lippet feels that the brand had to bring in Tiger Woods' deceased father into the new Tiger Woods commercial with them as, being the corporate partners of the golfer, they could hardly be the ones to decide or ask him whether he had received any lesson from all that he has gone through. However, they could easily bring in his father, whose authority would not be questioned in this matter.