Maria Sharapova loses to Li Na in straight sets at grass-court Birmingham final
By AP
Sunday, June 13, 2010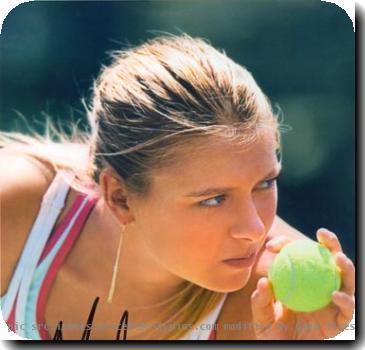 more images
Sharapova loses to Li in Birmingham final
BIRMINGHAM, England — Top-seeded Li Na beat Maria Sharapova 7-5, 6-1 Sunday to win the grass-court Aegon Classic and claim her first title this year.
Sharapova lost to Li in the semifinals of last year's tournament and the Chinese player produced a repeat performance, winning her first title on grass.
"Last year I beat Maria in the semifinals, and then was so excited I forgot I had another match," Li said. "I'm excited again. If I had another match this time, I think I would probably lose that, too."
Second-seeded Sharapova won in Birmingham in 2004 — the year she won Wimbledon — and again in 2005.
Sharapova said she was pleased to get a string of matches under her belt before Wimbledon, which starts a week from Monday.
"I came here to get as many matches as I could, and I did," she said. "It's nice to win the tournament, but sometimes it doesn't happen."
Sharapova broke Li early and led 3-1, but then found it increasingly hard to land her first serves. Li broke back for 3-3, and by the start of the second set, Sharapova's confidence had dipped.
The Russian player, who had seven double-faults, was outmaneuvered in the baseline rallies as Li hit a number of brilliantly struck drives from both wings to close out the victory.
Li reached the semifinals of the Australian Open this year, and she's hoping to reach the same stage at Wimbledon.
Li will play another grass-court tournament, at Eastbourne next week, before Wimbledon. Sharapova will spend next week on the practice courts before the year's third major.
Filed under:
Tennis
Tags:
Birmingham
,
England
,
Europe
,
Events
,
June 13
,
Maria sharapova
,
Sports
,
Ten-birmingham
,
United Kingdom
,
Western Europe
,
Wimbledon Championships
,
Women's Sports
,
Women's Tennis