Federer loses to Berdych, seventh Wimbledon title hopes evaporate
By DPA, IANS
Wednesday, June 30, 2010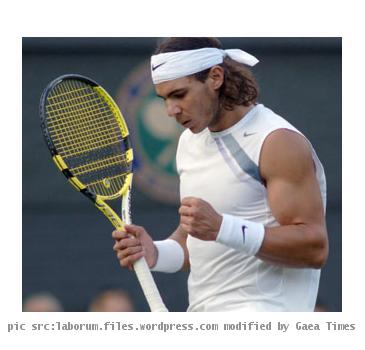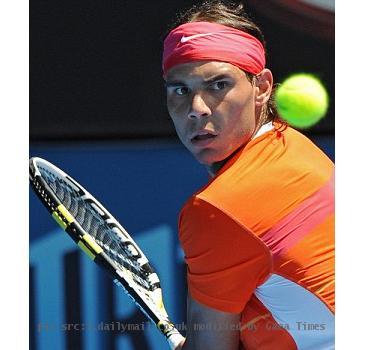 LONDON - Six-times Wimbledon champion Roger Federer crashed out of Wimbledon Wednesday, losing in four sets to Czech Tomas Berdych.
Federer's 4-6, 6-3, 1-6, 4-6 defeat was the first time he had gone out before the final since he lost in the first-round to Mario Ancic in 2002. It ended for another year his dream of a record-equalling seventh Wimbledon win.
Since the defeat to Ancic, Federer had won five straight titles and lost a five-set 2008 final to Rafael Nadal before storming back to the champion's position last year against Andy Roddick.
After the defeat, Federer complained of not being 100 percent fit. "I don't think I played poorly, but he really went for it. That's how he plays. He was more consistent and I was not able to defend well enough," he said.
"I didn't produce when I had to and it was disappointing.
"I'm unhappy with the way I'm playing. I couldn't play the way I wanted to. I had some small back and leg issues. They didn't allow me to play the way I wanted. It was frustrating to say the least.
"I'm looking forward to some rest. When you're hurting you don't feel as comfortable, you can't concentrate on each point because you do feel the pain," Federer said.
The loss to Berdych leaves Federer stalled on the all-time best mark of 16 Grand Slam titles after beating Andy Murray for the Australian Open crown in January.
Berdych, who also beat Federer in their last meeting exactly three months ago on hardcourt in the Miami quarterfinals - it ended an eight-match Federer win streak in the series - will next play Serb third seed Novak Djokovic, who put out Taiwan surprise package Lu Yen-Hsun, 6-3, 6-2, 6-2.
Federer's defeat was only his sixth at Wimbledon against 55 wins. He stands 8-3 over Berdych, seeded 12th and a breakthrough Grand Slam semi-finalist for the first time in his career a month ago at Roland Garros.
"It's really tough to say how I'm feeling now," said the Czech. "It's amazing to play such a great player as Roger and come out as the winner.
"Serving out the match was the toughest game I've ever played," he said after he saved a match point with a chipped backhand winner.
Berdych then saved a break point and secured another match point, which he converted, after 95 minutes, with a forehand winner to the corner.
"This win can move me ahead. My Paris semi-final really helped my confidence. I was hungry for the next matches."
Djokovic reached the Wimbledon semi-finals for the first time since 2007 with his win over Lu, who upset three-time finalist Andy Roddick in the fourth round.
In the bottom of the draw, second seed Nadal was playing two-time French Open finalist Robin Soderling of Sweden while Brit Andy Murray, the number four, was taking victories against his last 20 french opponents into his match with Jo-Wilfried Tsonga.