Murali to play another three years
By IANS
Monday, August 30, 2010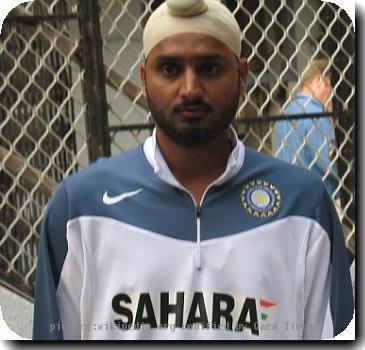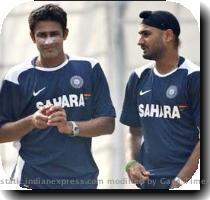 CHENNAI - Muttiah Muralitharan — having done all the hard work and accomplished just about everything a bowler could dream of, including a record 800 Test wickets — is all set to enjoy his life and playing cricket for "another three years" before hanging up his boots for good.
"I think my body is good enough to play cricket for another three years. I would like to play the IPL (Indian Premier League) and some county cricket in England. I have received some offers, but I can't disclose them at this moment," said the former Sri Lankan off-spinner at a felicitation function by his IPL team, the Chennai Super Kings, here Monday.
Muralitharan said he had accepted an offer from Anil Kumble, the former India leg-spinner, to join him in a venture, the details of which were not disclosed.
On his representing Sri Lanka in the 2011 World Cup to be held in the sub-continent, the 38-year old Muralitharan said it was still too early to say anything specific.
"It is still too early. I want to see how I play in the Champions League and then decide on the World Cup," he said.
Predictably, when the floor was opened for questions from the media, Muralitharan was asked about the match-fixing scandal involving four Pakistani players currently touring England.
"It will be for the ECB and Pakistan Board to deal with the situation and they will decide. These are only allegations and I wouldn't like to comment on these matters," he replied.
He reiterated his statement that Harbhajan Singh had the best chance to cross the 800-wicket mark in Test matches, but much would depend on the Indian off-spinner himself.
"Harbhajan is only 29 and statistically, it is possible for him to reach 800. But it is up to the bowler and I can't predict anything. You should have the hunger to achieve anything," he said.
Preceding the media interaction was a group discussion that former India batsman and television commentator Sanjay Manjrekar hosted, involving former India captain S. Venkatraghavan and Super Kings players Subramaniam Badrinath, Lakshmipathy Balaji, Ravichandran Ashwin, Anirudha Srikkanth and Shadab Jakati besides the team's cricketing operations director V.B. Chandrasekar.
The Super Kings players spoke at length about their experiences of sharing the dressing room with Muralitharan while Venkatraghavan, himself part of the famous spin quartet of yesteryears, showered praise on Muralitharan while discussing the finer points of spin bowling.
Venkatraghavan presented Muralitharan a Super Kings team shirt with the number 800 printed on the back and the Sri Lankan star immediately donned it to trigger frenzy among the photographers.