France take 2-0 lead over Argentina in Davis Cup
By DPA, IANS
Friday, September 17, 2010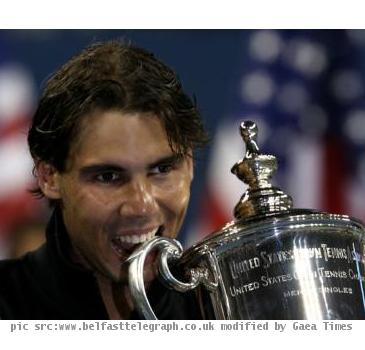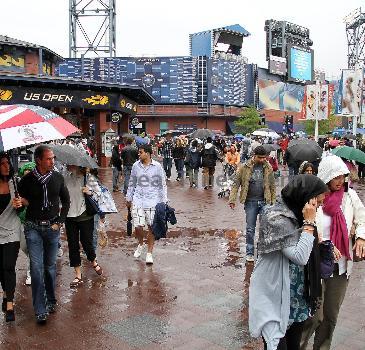 LYON - Michael Llodra and Gael Monfils combined for a pair of wins Friday to put France into 2-0 command over Argentina in their Davis Cup World group tie.
Llodra handed France the early margin in the semi-final with his defeat of Juan Monaco 7-5, 4-6, 7-5, 6-3, and Monfils followed up to beat David Nalbandian 6-4, 2-6, 6-4, 6-3 on the indoor hard court for the hosts.
France are playing without the injured pair of number one Jo-Wilfried Tsonga and Julien Benneteau, both on hand for the weekend tie in a show of solidarity.
"There is still a long way to go," warned captain Guy Forget. "Things can turn around quickly, I want to make sure that this won't happen. We won't be celebrating anything. It's best of five, and we won the first two matches. We only have one more to win."
Llodra, ranked 30th, had to calm himself before going into action.
"I was nervous, but I focused on my game," said the winner, as France bid for a first title in nine years in the team competition.
In Belgrade, at the other semi-final, stomach illness struck down Novak Djokovic, with the US Open finalist replaced for Serbia by Viktor Troicki in the opening rubber with the Czech Republic.
Team officials said that world number two Djokovic had been forced to withdraw a few hours before the start against Radek Stepanek. His status for the rest of the weekend was unknown.
The absence of Djokovic was immediately telling, with Stepanek carving up Troicki 4-6, 6-2, 6-4, 6-4 in a comeback lasting three hours in front of 17,000 fans.
Janko Tipsarevic kept Serbia in the chase as he handed Wimbledon finalist Tomas Berdych a defeat 7-5, 6-2, 2-6, 7-7 (7-5), overcoming 17 aces and breaking five times in three hours, 38 minutes, against the Czech who also lost in the US Open first round.
Djokovic had arrived home complaining of exhaustion after losing to Rafael Nadal in Monday's rain-delayed US Open final.
With 24 winners and just 10 unforced errors, Llodra needed almost three and a half hours to give France the lead over the Argentines as he sealed the opening effort with his eighth ace.
"I knew I had to stay focused and play my game," he said, already pencilled in for weekend doubles. "Anything can happen in Davis Cup."
France leads the South Americans 4-0, winning in 1952, 1955 and 1960 and the 1982 World group first round in Buenos Aires. The nine-time champions are playing a semi-final for the first time in six years.