Kristen Lee Taunted By New York Yankees Fans
By Naiwrita Sinha, Gaea News Network
Wednesday, October 27, 2010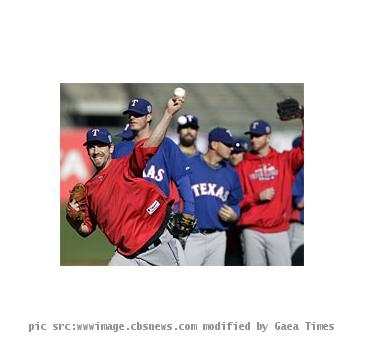 more images
SAN FRANCISCO (Gaea Times.com) No one likes being taunted and cursed at and Kristen Lee too was unprepared for the rude behavior that Yankees fans had in store for her. Kristen Lee, wife of Cliff Lee was reportedly hurt and offended by the abusive behavior of the Yankees fans while sitting in the family section of the Yankee Stadium. A few of the fans seems to have been carried away and resorted to throwing cups of beer at her and spitting from the above section. Kristen Lee said "The fans did not do good things in my heart". She further stated that "when people are staring at you, saying horrible things, it's hard not to take it personal".
The fans in their excitement appeared to have forgotten the fact that Cliff Lee will be a free agent this offseason, and the Yankees, as per rumors, are interested in involving him. While Kristen Lee appears offended her husband Cliff Lee seems to think of the incident as unpleasant but insignificant. He said that it is not possible to control 50,000 people, a few of whom behave inappropriately after getting some alcohol in them. He further said that though the incident has been made to appear as something big, it is nothing but a few fans behaving like fools.
When questioned about the incident affecting his decision as a free agent, Cliff Lee replied in the negative and pointed out that he does not know the guys who did it and he does not care about them. He added that there will always be such 'goofballs' in the crowd who think that they can do whatever they want.Kristen Lee however, may have a hard time forgiving the offenders.