Major Wright Goes To Chicago Bears
By Priyanka Roy Chowdhury, Gaea News Network
Saturday, April 24, 2010
more images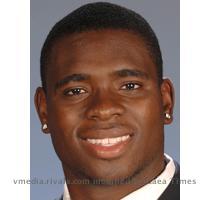 more images
LAKE FOREST (GaeaTimes.com)- On Friday night the Chicago Bears picked Florida's Major Wright in the third round of the NFL Draft 2010 who was the 75th overall draft pick. The Chicago Bears are pinning their hopes on the new inclusion. According to the coach of the Chicago Bears Lovie Smith, the player bears similarities with Mike Brown. He added that like Mike Brown who has done some great jobs on the field for Chicago Bears, Major Wright too has performed some of those brilliant jobs on the field.
Major Wright who stands 5-foot-11 and weighs 206 pounds is known for his speed and hitting prowess. On Friday the general manager of the Chicago Bears Jerry Angelo was all praise for the pick as he said that though Major Wright has not been a big interceptor in his college, he had in his three years tenure in Florida acted as a starter adding at the same time that the management knows the type of defense that is at work in Florida. He said that being a Florida player itself speaks a lot about the quality of the player and that Major Wright was a special athlete like all other Florida athletes.
The Chicago Bears were looking for a free safety player as Mike Brown the strong safety player of the team who suffered from multiple injuries during 2004 to 2008. After Mike Brown left in free agency, the team has in 2009 put to use different safety combinations of which none has worked properly. Major Wright then would be seen playing a major role in the Chicago Bears team this season.