Oz selectors believe opener Hughes is confused
By ANI
Tuesday, November 24, 2009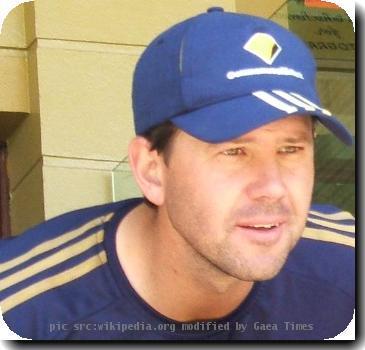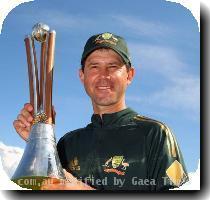 MELBOURNE - Australian selectors believe Test discard and New South Wales opener Phillip Hughes is "confused" about his technique, and therefore, have suggested that till he works this out, he will be overlooked.
Chairman of selectors Andrew Hilditch watched Hughes closely at the SCG last week, and later told Australian skipper Ricky Ponting that the 20-year-old opener was unsure of his batting after jumping across the crease and playing on for just 12 in the first innings of the Sheffield Shield match against Tasmania.
Hughes made 79 in his second effort, but Hilditch and his panel had already picked the 12-man squad, retaining Shane Watson as opener.
"Having spoken to the selectors last week, they thought he looked a little bit confused against Tassie. I certainly hope that's not the case with him," The Herald quoted Ponting, as saying.
Hughes, despite a Test average of 52.44 after five games, was controversially dropped during the Ashes after England fast bowlers Andrew Flintoff and Steve Harmison successfully targeted bouncers at his upper body.
With a unique batting style in which he backs away towards the leg-stump, Hughes was unable to deal with the short-pitched deliveries that followed his path, and he repeatedly fended the ball to fielders in wait.
The left-hander has spent the pre-season perfecting his technique and learning to move towards the off-stump. But national selectors believe he might be caught in between playing styles. This latest assessment by national selectors will not help Hughes's psychological approach.
"We know that he had some technical areas that he had to work on. It appears with the way he's playing that he's certainly trying to work on those. A lot of the beauty about him was that he was a little bit unorthodox. If anyone bowled anything remotely off line and length, he would put it away pretty quickly. It's important he doesn't lose that side of it," said Ponting.
However, NSW coach Matthew Mott said he saw no signs of confusion in Hughes's game, via a text message to the Herald while preparing his side for Shield and one-day matches in Perth.
"Hughes, I believe, is going really well. He is on the right track, and we look forward to him making some big contributions in the next couple of matches," Mott said. (ANI)