Bowman Gray Stadium Featured in History Channel
By Jayita, Gaea News Network
Monday, January 11, 2010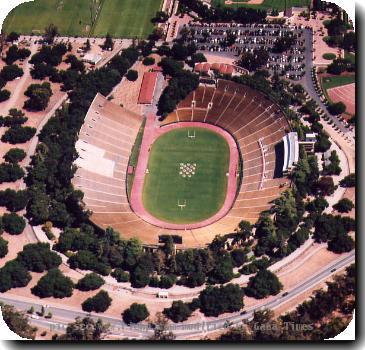 more images
Bowman Gray Stadium was featured in History channel on Sunday, January 10, at 10pm. "Madhouse," a 60-minute weekly series spot the light on daily lives and ups and downs of drivers during the racing season of 2009.
Bowman Gray Stadium is part of the Winston-Salem Sports and Entertainment Complex and is home of the Winston-Salem State University Rams football team. It is a NASCAR sanctioned 1/4-mile asphalt flat oval short track and football stadium located in Winston-Salem, North Carolina. It was also the home of the Wake Forest University football team until Groves Stadium (now BB&T Field) opened in 1968.
The show was produced by Wake Forest alumnus Grant Kahler, a 2001 communications major. Kahler, is now a Los Angeles-based freelance documentary film producer and editor.
Produced by Triage Entertainment, the show follows Tim Brown, Chris Fleming, Junior Miller and the brother duo of Burt and Jason Myers throughout the 2009 campaign, which ended with Brown winning a record-tying eighth championship.
Kahler made the show to capture the drama and excitement of the drivers' life. The show on History channel filmed the every-day reality lives of drivers during the week. 33 cameras, mounted on cars and around the track, captured the action on the track in the weekends.