Murray muscles past tiring Cilic into Australian Open final (Roundup)
By DPA, IANS
Thursday, January 28, 2010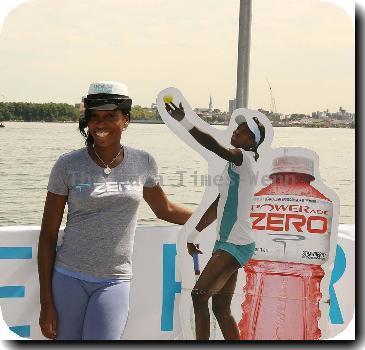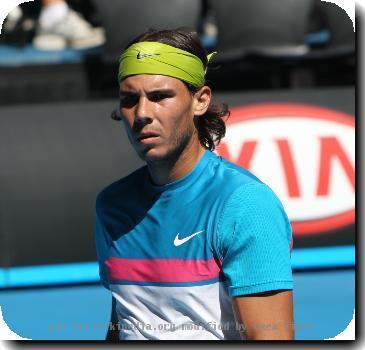 MELBOURNE - Andy Murray preyed on the depleting resources of Marin Cilic, overcoming the Croat 3-6, 6-4, 6-4, 6-2 to reach the second Grand Slam final of his career with a victory at the Australian Open here Thursday.
Murray, 23, came to the court with only 10 hours of play in his body, compared to 18 for his opponent who had won three five-set contests over the fortnight.
The Scottish seed's fresher legs made the difference in the war of attrition, with Murray dropping the first set with two breaks of serve but turning the tables to grind out the win.
Fifth seed Murray followed up his win in the quarter-finals over injured defending champion Rafael Nadal and awaits an opponent from the Friday encounter between top seed Roger Federer and the 2008 finalist Jo-Wilfried Tsonga of France.
Murray worked for just over three hours to claim his 12th victory at Melbourne Park as he duplicated his 2008 US Open final against Federer. Cilic had schooled the Scot in their New York fourth-round match four months ago with a straight-set win.
Murray is the first British man in the post-1968 Open era to reach two Grand Slam finals.
The winner praised the fortitude of Cilic.
"He showed incredible guts, he played back-to-back five-setters," said Murray. "He made it so tough for me. Marin fought right to the end."
The winner struck a modest five aces and 40 winners while Cilic had 54 unforced errors as he lost serve five times.
Murray lost his first set of the tournament as he dropped the first before Cilic understandably ran out of puff.
Murray now has the luxury of two days off before the Sunday night final.
Powerhouse players Serena Williams and Justine Henin will clash for the 14th time Saturday in the women's final after dismissing an historic Chinese semi-final challenge.
The top seed Williams did it tough, wasting her first four match points before escaping 7-6 (7-4), 7-6 (7-1) past 16th seed Li Na, who with Zheng Jie became the first two Chinese players to reach the semi-finals of a Grand Slam.
"Of course, I was a little bit sad," Li said. "I stopped in the semi-finals, but it was a good day for my tennis. I played well.
"At the beginning, the crowd was for her, but around 6-all in the second set and the tiebreak, I think the crowd changed."
Henin, a seven-time Grand Slam winner who is playing in only her second event since reversing her 2008 retirement, rolled past Zheng 6-1, 6-0.
Williams holds a 7-6 lead in her high-voltage series with Henin, dating to a 2001 US Open fourth round. The pair have never played for a title at one of the four majors.
"I honestly was not in a rush," Henin said after finishing in 51 minutes. "I felt very good out there. I was excited to go onto the court, and everything went pretty well today."
The Belgian won the Melbourne title in 2004. Williams has odd-year trophies from 2003, 2005, 2007 and 2009 as she goes into her fifth final at the event.
"I'm happy I was able to pull it off," Williams said. "It was really close. I wasn't at my best today, but I'm still here. I'm going to do whatever I can to stay.
"She's a fighter. I knew I had to close it out."
Li, who is to become China's first player to move into the top 10 rankings, booked her place by upsetting Venus Williams a day earlier.
"I talked to Venus," her sister Serena said. "She told me how to play her and what do to. That always helps."
Henin controlled the statistics in her brief match, which she said validated her decision to return to the game.
"There was no way I could think about something like this," the former number one said. "I was curious as to what I would feel on court, how things would go.
"I'm going match-by-match, step-by-step. I'm very happy to come back this way. To be in the final here is fantastic for me," she said. "This is a very special occasion. The dream continues."