Scotty Lago Party Pics Controversy
By Ronee, Gaea News Network
Friday, February 26, 2010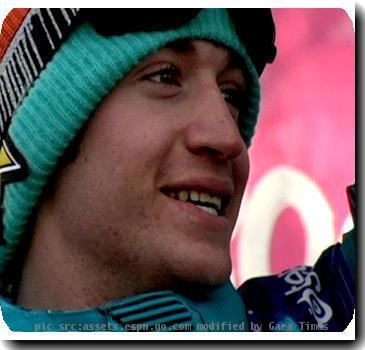 VANCOUVER, CANADA (GaeaTimes.com)- The halfpipe bronze medalist Scotty Lago is back home after some of the so called 'racy pictures' of the 22-year-old became public while he was celebrating his victory with his friends. Though the incident took place a week back, his fans and gossip mongers are willing to dwell on the issue for some more time. The party pictures of Scotty Lago were definitely not warmly accepted by the Olympics federation. However, the fans gave him a hero's welcome on his return to his country. According to Scotty Lago, the Olympic federation did not ask him to leave the country. He left it on his own.
In a recent interview, Scotty Lago supposedly spoke about the party picture controversy. He said, for taking part in the Winter Olympics 2010, he was living a restrained and sober life. He definitely needed to celebrate after the game got over and on a winning note. He acknowledged he is sorry about what has happened. He also said that he did not mean to disrespect the place or Olympics. The party pictures of Scotty Lago were one of the most searched photos on internet for sometime. Scotty Lago was dressed in a team USA T shirt while the photos were taken. In one of the photos, Scotty Lago's bronze medal was hanging below his waist, which a girl was kissing. In another party picture, the girl was biting the bronze medal which Scotty Lago was holding.
Scotty Lago had immediately apologized to the Olympics federation. He decided to leave Vancouver right after. According to a member of the Olympics federation, Scotty Lago did the right thing by deciding to leave Vancouver once the party pictures became public.