Davis Cup: US players Bob Bryan and John Isner win doubles to cut Serbia's lead to 2-1
By Dusan Stojanovic, AP
Saturday, March 6, 2010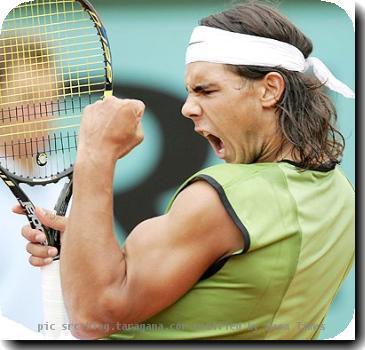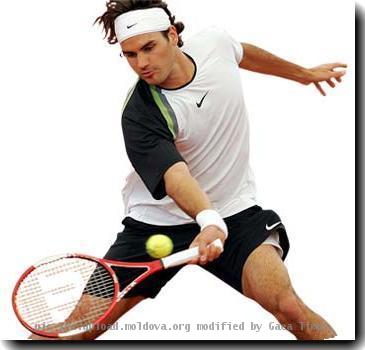 Davis Cup: US cuts Serbia's lead to 2-1
BELGRADE, Serbia — Bob Bryan and John Isner defeated Nenad Zimonjic and Janko Tipsarevic 7-6 (8), 5-7, 7-6 (8), 6-3 in doubles to keep the United States alive in the Davis Cup first round, cutting Serbia's lead to 2-1.
Isner was a last-minute replacement for Bryan's twin Mike, who was sidelined with food poisoning. The Bryans are the top-ranked doubles team.
Isner, who made his Davis Cup debut on Friday, will try to even the series Sunday when he plays second-ranked Novak Djokovic in the first reverse singles on an indoor clay court at Belgrade Arena. Sam Querrey is set to play the final singles match against Viktor Troicki.
"I'm a bit tired now, but it won't affect me too much tomorrow against Djokovic," said the 20th-ranked Isner. "I really have nothing to lose as he's the No. 2 player and not me."
On Friday, Isner lost the opener to Troicki while Djokovic beat Querrey. The U.S. has only won once after falling behind 2-0 in the Davis Cup, against Australia in 1934.
Serbia is trying to advance beyond the first round in the World Group for the first time.
In other Davis Cup matches, France, Croatia and the Czech Republic advanced to the quarterfinals with insurmountable 3-0 leads. Spain, Russia and Argentina lead 2-1 and will play on Sunday.
Chile swept Israel 2-0 in opening singles, which were delayed a day because of the earthquake and tsunami.
The match Saturday was the first time Bob Bryan played doubles in the Davis Cup without his brother. The two are 9-0 in Davis Cup matches on the road and have 16 doubles wins together in the competition, the most of any U.S. doubles team. Mike Bryan got sick after eating a hotel room service dinner on Friday.
"John is a good doubles player and I enjoyed playing behind his big serve," Bob Bryan said. "It definitely was a new experience for me, we pulled a couple of amazing tiebreakers."
The Serb duo wasted five set points in the first-set tiebreaker, with the Americans converting their second. In the third, a set point for the Serbs was annulled by the umpire and the point was given to the Americans after Zimonjic called an Isner service out during play even though the ball was in.
"The referee was right, and I made a mistake," Zimonjic said. "All the credit to the Americans, who served real well and handled the pressure perfectly."
France defeated Germany in doubles, with Michael Llodra and Julien Benneteau stopping Philipp Kohlschreiber and Christopher Kas 6-1, 6-4, 1-6, 7-5 on hardcourt in Toulon, France.
Croatia's Marin Cilic and Ivo Karlovic stopped Ecuadorean brothers Nicolas and Giovanni Lapentti 7-6 (3), 6-3, 7-5 in Varazdin, Croatia.
The Czech Republic's Tomas Berdych and Radek Stepanek beat Belgium's Olivier Rochus and Steve Darcis 7-6 (0), 6-0, 6-3 in Bree, Belgium.
Defending champion Spain took a 2-1 lead against Switzerland when Tommy Robredo and Marcel Granollers defeated Stanislas Wawrinka and Yves Allegro 7-6 (8), 6-2, 4-6, 6-4 on clay in the bullring of Logrono, Spain. The Spaniards played without Rafael Nadal, who has a knee injury.
The Swiss are missing top-ranked Roger Federer, who ruled himself out because of scheduling.
Mahesh Bhupathi and Leander Paes of India defeated Igor Kunitsyn and Teimuraz Gabashvili 6-3, 6-2, 6-2 to reduce Russia's lead to 2-1 in Moscow.
Argentina's David Nalbandian and Horacio Zeballos edged Sweden's Robin Soderling and Robert Lindstedt 6-2, 7-6 (4), 7-6 (5) to lead 2-1 in Stockholm.
In Coquimbo, Chile, Nicolas Massu beat Dudi Sela 4-6, 6-2, 6-2, 6-4, rallying from 3-1 down in the fourth set. Fernando Gonzalez topped Harel Levy 2-6, 6-3, 6-4, 6-4.
Filed under:
Sports
,
Tennis
Tags:
Belgrade
,
Croatia
,
Czech Republic
,
Eastern Europe
,
Europe
,
France
,
Men's Tennis
,
North America
,
Rafael nadal
,
Roger federer
,
Serbia
,
Spain
,
Sports
,
United States
,
Western Europe