Ivanovic breaks 4-match losing streak by beating Parmentier 6-4, 6-3 at Key Biscayne
By Steven Wine, AP
Thursday, March 25, 2010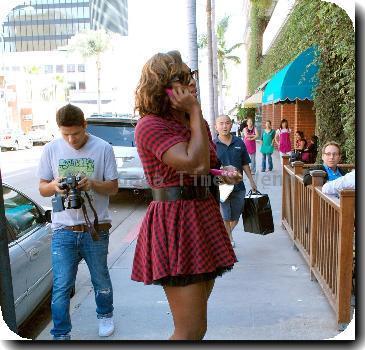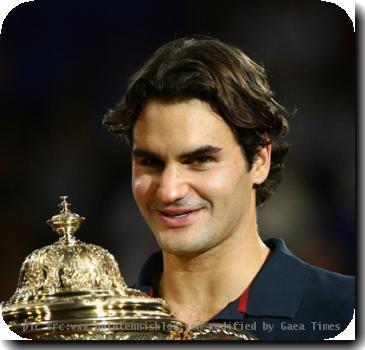 Ivanovic wins her opening match at Key Biscayne
KEY BISCAYNE, Fla. — For former No. 1 Ana Ivanovic, an opening-match win over a qualifier is cause for encouragement.
That's how far Ivanovic's fortunes have sunk since she won the French Open two years ago.
Ivanovic beat Pauline Parmentier 6-4, 6-3 on Thursday at the Sony Ericsson Open, then said her career is moving in the right direction again. With the victory she broke a four-match losing streak, the longest of her career.
"I'm feeling really good at the moment," Ivanovic said. "What doesn't kill you makes you stronger, so I believe in that."
Svetlana Kuznetsova struggled in her opening match to beat Shuai Peng 6-2, 3-6, 6-4. Kuznetsova, the 2006 champion, is seeded No. 1 because top-ranked Serena Williams withdrew before the tournament with a knee injury.
Kuznetsova next plays No. 27 Agnes Szavay, who lost only 18 points and beat Alicia Molik 6-0, 6-0.
No. 8 Li Na lost to Timea Bacsinszky 6-4, 4-6, 7-6 (3). No. 10 Flavia Pennetta was beaten by Andrea Petkovic 6-3, 3-6, 6-0.
On the men's side, lucky loser Nicolas Lapentti and qualifier Kevin Anderson were among those reaching the third round. The 33-year-old Lapentti, who made the draw only because another player pulled out, will face No. 1 Roger Federer on Saturday night.
Since Ivanovic's big win in Paris at age 20, the Serb has been slowed by injuries, most recently a sore shoulder, and a loss of confidence. She's ranked 58th this week and out of the top 50 for the first time in five years.
Ivanovic recently hired Steffi Graf's old coach, Heinz Gunthardt, and said she senses a turnaround in the past month.
"With Heinz, I can see the improvements actually almost on daily basis. It's very encouraging," Ivanovic said. "Now I'm surrounded with really good people. I'm very excited and motivated to play again and to get to the top.
"I just have to keep that in mind and learn from what happened and not dwell about it and not live in the past — just take positives and take that it has happened, and just perform and play like it's a new me."
She beat Parmentier despite some ragged moments, with 15 winners, 31 unforced errors and seven double-faults. Parmentier hit only six winners while committing 23 unforced errors.
Ivanovic received a first-round bye because she's seeded 25th. She'll next play No. 6 Agnieszka Radwanska, who beat Ekaterina Makarova 7-5, 6-0.
Ivanovic said winning another major title is her primary goal, rather than returning to the top of the rankings.
"I was very fortunate I won a Grand Slam and became No. 1," she said. "I mean, it's great to be No. 1, because that has been my dream since I was a kid. But winning a Grand Slam is something special. I think it's something people remember even more than just the position you have. So that's definitely my goal, and I know I have a potential to do it again."