Masters Golf Tournament 2010: Online Live Leaderboard Coverage Available
By Soumitra Mondal, Gaea News Network
Thursday, April 8, 2010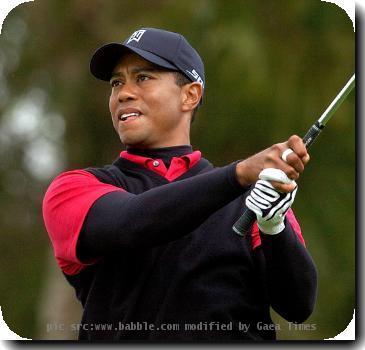 more images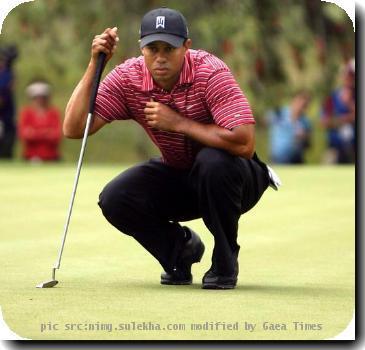 more images
Augusta, Georgia (GaeaTimes.com) Masters Golf Tournament 2010 is the 74th Masters Championship currently being held at the Augusta National Golf Club. It started today, April 8th 2010 and will continue till April 11. World's eyes are on this tournament and people are looking for online coverage of the sports event in the cyber space.
Another reason why the tournament is grabbing so much attention, is this Masters Tournament Championship 2010 is going to be marked as the come back series of the famous golf player Tiger Woods who was having some tough times in his personal life.
However, this Masters Golf Tournament 2010 is going to be tough for all the participants because the best players of the decades are going to meet in this tournament. Tiger's ancestors Bernhard Langer had a great start. The 52-year-old German fellow was one of the champs of masters, won Master's in 1985 and 1993. Other 60 years old competitor Tom Watson, is 2-under through four holes. This is also going to be tough for Woods.
ESPN has dedicated a time for Woods, we can catch him on 1:42 p.m. If you miss this, no problem, ESPN and CBS Sports have arranged live video and exclusive interviews of Woods. You can catch him live at www.masters.com at 10 a.m.
Woods has been practicing hard with his coach Hank Haney for last few moths and also visited Augusta several times for this reason. According to many people, there is a high chance that winner will be Tiger Woods, who has already won four times of this tournament. Only time will tell whether Tiger Woods can reach his excellence in spite of his personal problems.
Do you think Tiger Woods can get his fifth title after the long gap since last November, in the Australian Masters? Can he get back to his old charisma? Share with us in the comments section.