PGA Champion Yang is in fine form again at year's first major
By AP
Thursday, April 8, 2010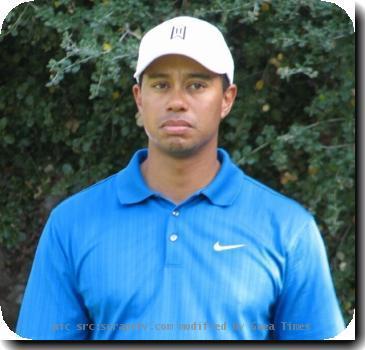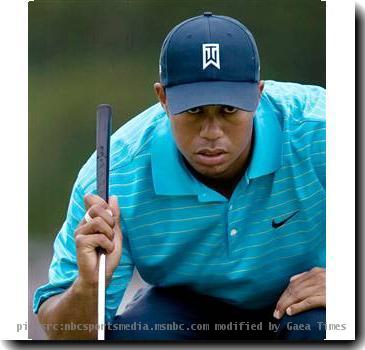 Well, well, well, look who's back near the top
AUGUSTA, Ga. — PGA champion Y.E. Yang won't let himself think about winning back-to-back majors even though he is back atop the leaderboard again.
The winner of last year's final major is one stroke off the lead at the Masters after shooting a first-round 67 on Thursday. Yang and four others — including fellow South Korean K.J. Choi — trail 1992 Masters champion Fred Couples.
"I don't want to say that I'm surprised, but that's the best round that I've had here at Augusta National," said Yang, who tied for 30th in 2007 and missed the cut last year. "So I am very happy."
Yang's victory at Hazeltine National last August was the biggest upset golf has seen in years. It was the first major title won by an Asian player. Yang hadn't started playing golf until he was 19, and only joined the PGA Tour in 2007. His lone other victory was the 2009 Honda Classic.
Oh, he also beat that guy named Tiger Woods to win.
Yang has only one top-10 finish in his eight previous starts this season, finishing third at the Phoenix Open. But he managed the wind right Thursday, making only one bogey.
But Yang has a long way to go before he can add a green jacket to his Wanamaker Trophy. No one has won back-to-back majors since Padraig Harrington, who won the British Open and the PGA Championship in 2008.
"Every tournament that I come into, I usually try to put myself in a position to at least go into the top 10 after the third round," Yang said. "It would be nice, yes, but no, I really don't have a conscious feeling of trying to win back-to-back majors."
BACK TO THE ROARS: Tiger Woods couldn't figure out why he saw so many low scores on the board before he teed off. Then he looked at how the course was set up and it all made sense.
The pins were accessible on several holes, and the tee markers were moved up.
As a result, 44 players were at par or better, and 16 players shot in the 60s. Strangely, no one is talking about all the fun being taken out of Augusta National any more.
"It gets me back to thinking that's the way the course was originally designed to be played," Tom Watson said.
Jerry Kelly says it could change. He suspects the club set up the course for scoring because of high winds expected ahead of the storms.
"It's set up to score today, there's not question about it," Kelly said after his 72. "I think that's as easy as you're going to see Augusta, which is not that easy. We're at Augusta, so there's nothing easy about an easy setup."
IN FINE FORM: Trevor Immelman is feeling good again. Just check out his scorecard.
The 2008 Masters champion shot a 3-under 69 in the first round Thursday, only the second time he's broken 70 since having surgery on his left wrist last October.
"I felt like I was getting close, but still not close enough," Immelman said. "The practice rounds here, I started hitting some shots that felt real good, and it was nice to do the same today."
Immelman, whose last victory was at Augusta National, missed most of last season with severe tendinitis in his left wrist. He tried to let the injury heal with rest, but eventually realized surgery was his best option. He couldn't touch a club for three months, and only started hitting balls again in February.
He returned to the tour at the Phoenix Open the last week of February, and has made four starts. His best finish is a tie for 59th at the Honda Classic, where he shot a 68 in the second round.
TOMS SHOULDER: David Toms needs surgery on his right shoulder to repair a rotator cuff, and he planned to wait until after the Masters. That would give him enough time to heal before the U.S. Open.
Now he plans to wait — and not just because he opened with a 69.
"I had an injection on Friday and it feels a little better, and I'm just going to keep playing through it as long as I can," Toms said. "I would hate to hang up my golf clubs at this point in the year when I'm exempt for all of the majors and a lot of tournaments I like to play in May and June. So for now, I'm going to put it off."
Toms has average length off the tee, and the injury has cost him power he couldn't afford to lose. He's made some adjustments in his swing that he ordinarily wouldn't make. Still, the toughest part is getting comfortable when he sleeps.
He said the injury first occurred in October.
"I don't know any specific event other than I turned 43 in January," he said. "Maybe that has something to do with it."
NICE SHOT: Anthony Kim had fans asking "How'd he do that?" with his second shot on the par-5 No. 2.
The brash youngster's drive sailed so far left it landed on a thin layer of pine straw on the concrete cart path, a dismal lie by any measure. But instead of taking a drop, Kim made a perfect punch out and salvaged a par.
Kim had only one par on the back nine to go with four bogeys, an eagle and three straight birdies at the end of his wild round of 68.
"I got some good breaks and I capitalized on those, so I'm pretty happy with the way I finished," Kim said. "But I still have to work on the driver and get that ball in the fairway."
DEAR OLD DAD: No need for Nathan Smith to call home and let his family know how he did at the Masters.
His dad was right there beside him.
The U.S. Mid-Amateur champion's father, Larry, was on the bag Thursday. It's the second time the two have been paired at Augusta National; Nathan played in 2004, also as the Mid-Am champion.
"He's really cheap," joked Nathan Smith, a 31-year-old financial adviser in Pittsburgh. "It was great. Having your dad caddie for you at the Masters doesn't get any better, and we're lucky to be able to do it twice. It was a great day no matter what."
Nathan Smith got off to a strong start with birdies on two of his first three holes. But he bogeyed four straight holes on the back nine, and finished at 2-over 74.
"It's nerve-racking," Larry Smith said of working for his son. "To watch him out there giving it his best effort and it's going pretty rough at times, it's tough, it really is. … You just try to keep even keel as much as you can, and hopefully don't build up too much so there's one big burst and you make a goof of yourself."
DIVOTS: It wasn't a day of low scoring for everyone. Jim Furyk, coming off a victory three weeks ago, was among five players who failed to break 80. Furyk had three double bogeys and a triple bogey in shooting 44 on the back nine for an 80. Henrik Stenson also had an 80, while former U.S. Open champion Michael Campbell shot 83. … David Duval played his final five holes in 4 over to shoot 76. … The wind and rain might have helped out the groundskeepers at Augusta National, clearing out the pollen that littered the course. Ian Poulter spent almost five minutes picking the yellow sprigs off the sixth green so he had a clear path to putt.