2003 Monaco GP 180mph crash taught me how to tame racing car beasts: Button
By ANI
Thursday, May 27, 2010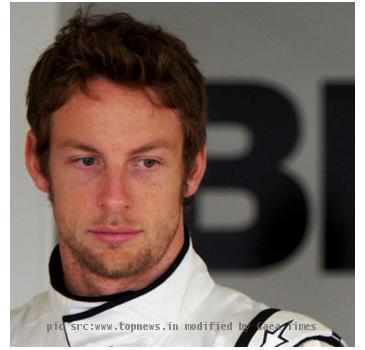 more images
LONDON - Reigning Formula One champion Jenson Button has revealed that the unforgettable experience of surviving a 180mph smash in 2003 taught him never to take the ferocity of the racing cars for granted.
Button had stared death in the eye when he slammed his car into a wall during practice for the 2003 Monaco Grand Prix at Circuit de Monaco.
"When I hit the barrier it felt like my skin and flesh were being ripped from my bones. It was a massive accident. I hit the wall at a G-force of 33 - most people can't hold their head up at 5G," The Sun quoted Button, as saying.
"I was knocked unconscious by the force of the impact and when I came round the doctor was asking where it hurt. I said, 'Left leg, right leg, left arm… everywhere'," he added.
The 30-year-old further admitted that it was probably the only time when he felt scared.
"Looking back, I believe that crash was a good thing for me. You need a few bangs to think about the risks involved," Button said.
"These machines we drive are beasts. Every time we go out on the track we are trying to tame an animal," he added. (ANI)