Croatia, Serbia meeting for 1st time in Davis Cup quarterfinals
By Foster Niumata, AP
Wednesday, July 7, 2010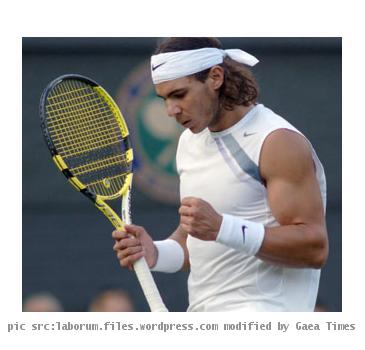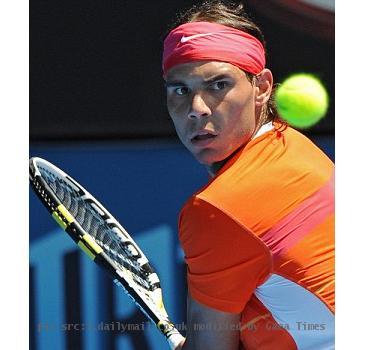 Croatia, Serbia meeting for 1st time in Davis Cup
LONDON — Croatia and Serbia meet for the first time in Davis Cup competition this weekend in what is sure to be an emotional quarterfinal matchup between the former Yugoslav republics.
Croatia, Davis Cup champion in 2005, will host the best-of-five series in Split. Serbia has won only once in Davis Cup away from home since 2007, when it began playing as an independent nation.
In the other quarterfinals starting Friday, two-time defending champion Spain takes on France in Clermont-Ferrand, Russia hosts Argentina in Moscow, and 2009 runner-up the Czech Republic plays Chile in Coquimbo.
Croatia and Serbia have played down the war they fought in the early 1990s, with Serbia even turning away an offer of extra security in Split as the team says it feels safe.
About 1,000 fans are expected from Serbia, "and security will be arranged in line with that," Croatian Interior Ministry spokesman Krunoslav Borovec said.
He said police were "ready" for the event at the 10,000-seat Spaladium Arena.
Novak Djokovic, who has moved up to No. 2 in the world rankings since reaching the Wimbledon semifinals, leads a strong Serbian side that includes Viktor Troicki, top-ranked doubles player Nenad Zimonjic and Janko Tipsarevic.
Serbia beat the United States in the first round in Belgrade in March, its first win in the World Group.
"Croatia has been more successful than us in the Davis Cup," Djokovic said this week. "But we have a team that can get through to the finals."
Injuries to top Croatians Mario Ancic and Ivo Karlovic led Ivan Ljubicic to cancel a vacation and make himself available for Davis Cup for the first time since 2007. Ljubicic, who led Croatia to its 2005 title, holds almost all of Croatia's Davis Cup records.
The No. 16-ranked Ljubicic will back up Marin Cilic, and the two may even pair up in Saturday's doubles.
Wimbledon champion Rafael Nadal pulled out of Spain's Davis Cup team in order to get treatment on his knees before the U.S. hardcourt season. But Spain has a deep team that should be able to handle a depleted France in their first Davis Cup match on an indoor hard-court, and first in six years.
Fernando Verdasco, who won the clinching point for Spain in the 2008 final in Argentina, and David Ferrer, who's won eight successive singles matches in Davis Cup, will lead Spain, which hasn't lost to France in 87 years.
"I think it's going to be close," Verdasco said. "Maybe 3-2, or maybe 5-0 for one or 5-0 for the other one because every match is going to be so hard. In Davis Cup you never know. It's that thing that makes Davis Cup so special."
With Jo-Wilfried Tsonga and Richard Gasquet out injured, France is relying on Gael Monfils, Gilles Simon and Julien Benneteau, who made their Davis Cup debuts last year. Benneteau and veteran Michael Llodra are the likely doubles team.
Russia will take a 17-match home winning streak since 1996 into its match against Argentina at Moscow's Olympic Stadium, site of their 2006 final when Russia won its last title.
No. 6-ranked Nikolay Davydenko will lead a Russian team that includes Mikhail Youzhny, who has played in both of Russia's title wins, Teimuraz Gabashvili and Igor Kunitsyn.
"I haven't played for three months and have just had a couple of matches on grass, which I do not like," said Davydenko, who returned recently from a wrist injury. "So I cannot say right now how I am playing. Only time will tell."
Argentina has chosen the same squad that beat Sweden in Stockholm, featuring stalwart David Nalbandian, Horacio Zeballos, Eduardo Schwank and Leonardo Mayer. Without injured U.S. Open champ Juan Martin del Potro and Juan Monaco, the Argentines will be trying to win for the first time in Russia.
Tomas Berdych and Radek Stepanek have spearheaded the Czech Republic for three years, but both will be missing this weekend. Berdych, after reaching the Wimbledon final, withdrew with a stomach injury, joining Stepanek, who hasn't played for two months because of a sore knee.
The Czechs will be represented by Jan Hajek, Ivo Minar, Lukas Dlouhy and Frantisek Cermak against a Chile team without its leading player, Fernando Gonzalez, resting a knee injury.
Chile, trying to reach its first semifinals since 1976, includes Nicolas Massu, Jorge Aguilar, Paul Capdeville and first-timer Cristobal Saavedra-Corvalan. They're playing on the same clay court on which they beat Israel in March.
Filed under:
Tennis
Tags:
Argentina
,
Athlete Health
,
Athlete Injuries
,
Chile
,
Croatia
,
Czech Republic
,
Eastern Europe
,
Europe
,
Events
,
France
,
Latin America And Caribbean
,
London
,
Men's Tennis
,
North America
,
Rafael nadal
,
Russia
,
Serbia
,
South America
,
Spain
,
United Kingdom
,
United States
,
Western Europe
,
Wimbledon Championships