Penny Hardaway Seeks Miami Heat Comeback
By Madhusmita, Gaea News Network
Saturday, July 17, 2010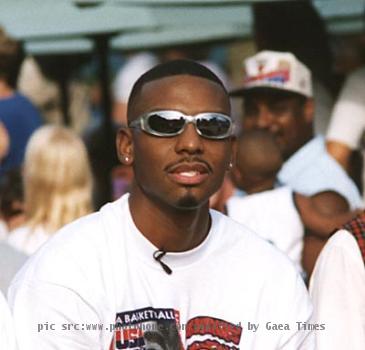 MIAMI (GaeaTimes.com)- Penny Hardaway, the former professional basketball player in the National Basketball Association says that he is interested in coming back to Miami Heat for the next season. The basketball player who specializes in small forward, shooting guard and point guard anticipates that he would join LeBron James, Dwyane Wade and Chris Bosh trio in the next season. Penny Hardaway who played in Miami Heat last in 2007 said in a radio interview on Thursday, July 15, 2010 that he was "throwing" his name in the "hat".
Penny Hardaway who played 16 games with Miami Heat in 2007 averaging 3.8 points hopes that the team gives him a great opportunity to come back and show that he could do the things he did couple of years ago. The former NBA player also said that he felt like he could really be good in that system. The player had suffered repeated injuries earlier and hence was on temporary retirement after 2007, however, now he says that he is felling better and ready to play five days a week. The player also added that with good influence on the team he could really "help" Miami Heat.
Penny Hardaway said that he sent message to the Miami Heat coach Erik Spoelstra and his former teammate Alonzo Mourning but he is yet to speak with the President of Miami Heat, Pat Riley. The player who would turn 39 on Sunday said that "age"does not matter as long as he keeps himself in shape and loves the game of basketball. The Miami Heat officials have not confirmed anything regarding the matter as yet.