Sunanda Pushkar Hands Over Kochi Stake
By Sayanee, Gaea News Network
Monday, August 2, 2010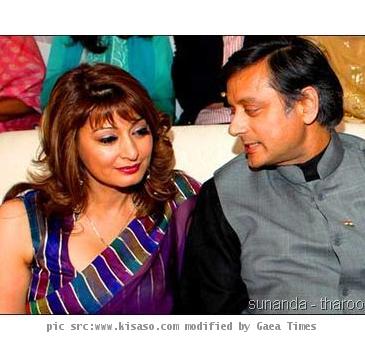 more images
KOCHI, INDIA (GaeaTimes.com)- Sunanda Pushkar has reportedly returned the sweat equity that she owned in the Indian Premier League's Kochi franchisee. According to reports in the media, her share in the Kochi franchisee will now be purchased by one of the owners, who is part of the investors in the Rendezvous Sports that sponsors the Kochi team.
A source close to the Kochi franchisee of the Indian Premier League says that the consortium of investors involved with the Rendezvous Sports did not want to let the sweat equity to go out of their hands and thus the decision to buy off Sunanda Pushkar's stake in the deal was taken by the investor concerned. Sunanda Pushkar has been in the center of controversy ever since details of her relationship with ex minister of external affairs for India Shashi Tharoor surfaced in media circles.
Even as early as a few days ago the news was that Sunanda Pushkar refused to hand over her share in the Kochi IPL franchisee. With the IPL authorities themselves confirming the fact that Shashi Tharoor's friend has handed over her sweat equity, there is little room for further discussion in the topic. The Rendezvous Sports World had won stakes in the Kochi franchisee for a whopping sum of 1,500 crore. The approximate value of Sunanda Pushkar's stake in the Kochi IPL team stands at 70 crore.
Meanwhile now that she has handed over her sweat equity, the countdown has started to the wedding of Sunanda Pushkar with Shashi Tharoor. After the duo were spotted offering prayers at the Shirdi Sai Baba temple, the media went abuzz and the wedding day has been fixed on the 22nd of August.