Happy Birthday, A-Rod: Roddick wins opener at US Open, as does another past champ, Clijsters
By Howard Fendrich, AP
Monday, August 30, 2010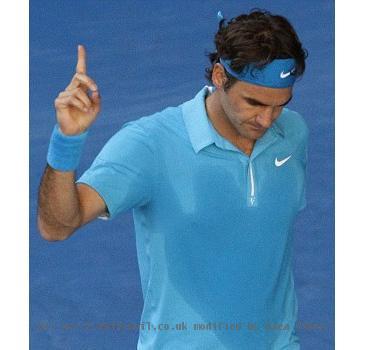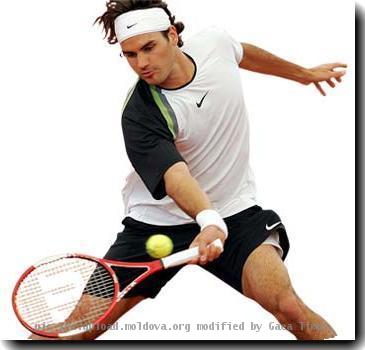 Past Open champs Roddick, Clijsters win on Day 1
NEW YORK — Once you reach a certain age, birthdays tend to make you reflect on your own mortality. They also, in the case of a professional athlete such as Andy Roddick, tend to prompt questions about the state of your career.
Roddick turned 28 on Monday, Day 1 of this year's U.S. Open, and after beating Stephane Robert of France 6-3, 6-2, 6-2, the ninth-seeded American was asked what significance he attributes to his age.
In typical Roddick fashion, he injected his reply with some humor.
"Obviously, I know I'm probably closer to the finish than I am to the start," he said. "But … it's a number. I'm barely older than I was yesterday."
Well, yes, that's true. He also, however, is seven years older than he was when he won his lone Grand Slam title at the 2003 U.S. Open. There's a reminder of that accomplishment every time Roddick returns to Flushing Meadows: His spot in the locker room bears a special plate with his name and the year he was the champion, a bit of recognition he referred to as "the little deal on your locker that says you're special."
Kim Clijsters is "special," too. The Belgian won the U.S. Open each of the last two times she entered, in 2005 and 2009, and she stretched her winning streak in New York to 15 matches Monday despite a brief blip.
The No. 2-seeded Clijsters began her title defense with a 6-0, 7-5 victory over 104th-ranked Greta Arn of Hungary. It was an afternoon of mostly straightforward results, although two-time French Open runner-up Robin Soderling was stretched to five sets before edging 214th-ranked qualifier Andreas Haider-Maurer, who pounded 34 aces.
Other winners included No. 6 Nikolay Davydenko, No. 11 Marin Cilic, No. 13 Jurgen Melzer, No. 17 Gael Monfils and No. 22 Juan Carlos Ferrero, while No. 27 Fernando Gonzalez quit in the third set of his match against Ivan Dodig because of a knee injury.
Women moving into the second round included surprise 2009 U.S. Open quarterfinalist Melanie Oudin, French Open champion Francesca Schiavone, French Open runner-up Sam Stosur, two-time major finalist Elena Dementieva, No. 10 Victoria Azarenka, No. 13 Marion Bartoli, No. 16 Shahar Peer, and No. 24 Daniela Hantuchova, who beat former No. 1 Dinara Safina 6-3, 6-4.
Venus Williams, a two-time champion in New York, and Roger Federer, who counts five U.S. Opens among his record 16 Grand Slam titles, were scheduled to play in the night session.
After rolling through the first set against Arn, Clijsters trailed 4-0 in the second. Arn eventually served for that set at 5-4. But Clijsters broke serve there, and again in the match's final game.
As for how she found herself in that hole to begin the second set, Clijsters explained: "Wasn't aggressive enough. Didn't step in enough when I had to. I think she started going for a little bit more, playing a little bit more with some risks, and she kind of put me under pressure a little bit, where it should have been the other way around."
At last year's U.S. Open, Clijsters became the first wild-card entrant to win a women's singles title at any Grand Slam tournament. Coming off a 2½-year break from the game, during which she got married and had a baby, Clijsters was playing in only her third tournament of her comeback, and first major event.
"Other players kind of didn't really know what to expect," Clijsters said.
That isn't going to be the case these days for her, of course. Nor can Oudin catch anyone off guard anymore.
A year ago, Oudin was only 17. She came to New York ranked 70th, and without a U.S. Open win on her resume.
"I've grown up a lot," Oudin said after reeling off the last nine games in a 6-3, 6-0 victory over 143rd-ranked Olga Savchuk. "I mean, I think I'm actually more like a professional instead of just a junior. Even though now that I'm 18, I feel like I'm a legal adult now. So I guess that's a good thing."
Roddick has a decade on her, but the years haven't slowed his serve much: He was topping 130 mph Monday.
It's been an up-and-down year for Roddick, who recently discovered he had a mild case of mononucleosis. He was under doctor's orders to limit his physical activity, but he said he feels a lot better now than he did a month or so ago.
"It's going the right way," he said. "To be honest, once you decide to play, I think you throw all the excuses and everything else out the window. If I decide to play, then it's up to me to give 100 percent of what I have. So it's not something I really want to discuss too much from this point forward."
As many memories of 2003 that flood Roddick's mind whenever he's on the U.S. Open grounds, he also recalls his run to the 2006 final at Flushing Meadows.
"I was in a rough kind of career transition that summer," he recalled. "You guys were trying to kick me out at 23."
Age is just a number, right?
Filed under:
Tennis
Tags:
Dinara safina
,
Events
,
French Open Tennis Championship
,
Marion Bartoli
,
Melanie oudin
,
Men's Tennis
,
New York
,
New York City
,
North America
,
Queens
,
Roger federer
,
U.s. Open Tennis Championship
,
United States
,
Women's Sports
,
Women's Tennis