Heat is on for Djokovic, Jankovic, as they go the distance to avoid US Open upsets
By Eddie Pells, AP
Tuesday, August 31, 2010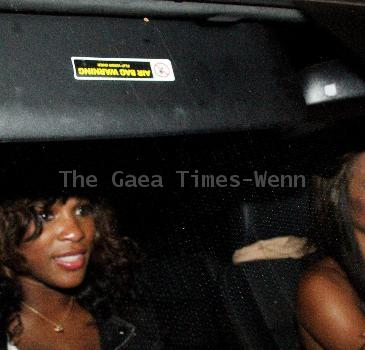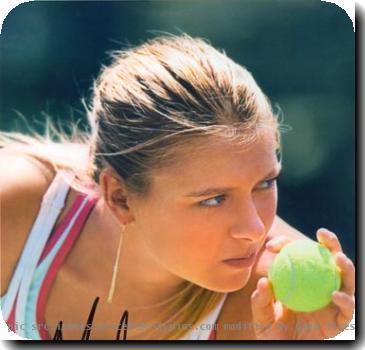 Djokovic sweats out a 5-setter for US Open win
NEW YORK — Novak Djokovic fought off the stifling heat and one of his Davis Cup teammates in a harder-than-expected first-round win at the U.S. Open on Tuesday.
The third-seeded Serb beat countryman Viktor Troicki 6-3, 3-6, 2-6, 7-5, 6-3 in a 3-hour, 40-minute match in Arthur Ashe Stadium, where temperatures reached the upper 90s on one of the hottest days in recent memory at Flushing Meadows.
Both players were wobbling around the court by the time the match was over, and shade enveloped the court, offering a bit of relief on a day when the extreme heat rules went into effect for the women — allowing them a 10-minute break if they split sets — but the men were given no such reprieve.
Djokovic, who has a reputation of struggling in the hottest conditions, trailed 2-1 in sets and was down a break in the fourth, but came back. He got an early break in the fifth and served it out.
"Somebody from the stands kept saying to me, 'Hold on, try to hang in there,' and that's exactly what I did," Djokovic said.
His was the second match to go the distance in Ashe Stadium. Earlier, fourth-seeded Jelena Jankovic needed a comeback to defeat Simona Halep of Romania 4-6, 6-4, 7-5. Jankovic, a finalist at Flushing Meadows in 2008, was down a break at 5-4 in the third but won the last three games to close out the match.
"The conditions were tough," Jankovic said. "But I didn't want to think about that. I just wanted to focus as much as I could on the match and play each point one point at a time."
Ranked fifth in the world coming into the U.S. Open, Jankovic could overtake Serena Williams at No. 1 by winning it all this year. She'll need to clean things up, after making 48 unforced errors in a match that went 2 hours, 20 minutes.
Next up for Jankovic is a second-round match against Mirjana Lucic, who defeated Alicia Molik 7-6 (5), 6-1.
Lucic was an up-and-coming star in the '90s, winning her first tournament as a pro at age 15. Family issues and money problems forced her out of the game and she is now on the comeback, playing at her first U.S. Open since 2003.
"My dream never died and never went away," she said. "I was just waiting for an opportunity."
The long matches on Ashe kept 14th-seeded Maria Sharapova from taking the court until early evening, which also figured to push back the start of a night session featuring top seeds Rafael Nadal and Caroline Wozniacki.
Earlier, 11th-seeded Svetlana Kuznetsova defeated 39-year-old Kimiko Date Krumm of Japan 6-2, 4-6, 6-1. Krumm, who turns 40 on Sept. 28, was trying to become the third-oldest woman to win a U.S. Open match since the Open era began in 1968.
"Hot? Yeah, I mean, it was hot," Kuznetsova said. "But I felt it mostly in the first set, you know, when you get used to it. But then I was fine. You just adapt and you play."
Other winners Tuesday included ninth-seeded Agnieszka Radwanska, No. 18 Aravane Rezai and No. 15 Yanina Wickmayer, a semifinalist at last year's U.S. Open.
On the men's side, No. 23 Feliciano Lopez advanced, while No. 16 Marcos Baghdatis was the first seeded man to fall, 6-3, 2-6, 1-6, 6-4, 7-5 to Arnaud Clement of France. Later, No. 24 Ernests Gulbis also lost. American Mardy Fish, the 19th seed, advanced with a five-set win over Jan Hajek of the Czech Republic.
In addition to putting extreme heat rules in effect for the women, tournament officials shortened the stints of ball boys from two hours to 90 minutes and were reminding fans to drink plenty of water. Heading into the evening matches, they didn't report any heat-related emergencies.
The players were doing their best to take it in stride.
"Tell you the truth, OK, it was hot, but, I mean, we play so many matches in the heat, I cannot tell you," Baghdatis said when asked if his 3-hour, 27-minute stay in Armstrong Stadium was one of his hottest matches ever. "I cannot rank today's heat."
Filed under:
Tennis
Tags:
Events
,
Maria sharapova
,
Men's Tennis
,
New York
,
New York City
,
North America
,
Queens
,
Rafael nadal
,
Serena williams
,
Svetlana kuznetsova
,
U.s. Open Tennis Championship
,
United States
,
Women's Sports
,
Women's Tennis