One Million in Hair Insurance For Troy Polamalu
By Shaon, Gaea News Network
Tuesday, August 31, 2010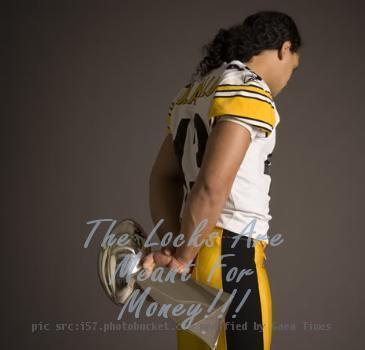 more images
PITTSBURG (GaeaTimes.com — Troy Polamalu's hair is now worth a million Dollars. The Lloyds of London has framed a policy for the Pittsburg Steelers player insuring his mame for a cool million dollars. Well the news does seem to have been designed by the officials to create a pre-season buzz regarding the team.
Troy Polamalu has never trimmed his hair post 2000 and flaunts it proudly as his Samoan Lineage. Of course the fact that he endorses Head And Shoulders Shampoo, might have had an influence on the outrageous insurance. Procter and Gamble in a statement said
They've created the first ever insurance policy to protect his iconic mane for the entire NFL season,
Well he is not the first celebrity to jump into the insuring body parts bandwagon. By this deal he will now join the elite club of David Beckham (legs), Kieth Richards (Hands) and Jenifer Lopez (Bum) among other super stars. Well Troy's new insurance may have got the spotlight on him for the time now. But the real story will start as the Football resumes after Labor day.