Saint's Coach Sean Payton asks "How old is Brett Favre"?
By Turjo, Gaea News Network
Friday, September 10, 2010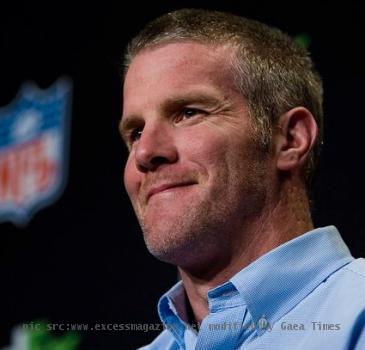 more images
NEW ORLEANS (GaeaTimes.com) — Just before tonight's game, New Orleans Saints coach Sean Payton had raised the question how old is Brett Favre of the Minnesota Vikings? He also commented that he knew what is the best way to stop Brett in the field. With the result of game going in favor of the Saints, it seems Sean was really telling the truth.
Sean commented that Brett is like a old man, who doesn't want to go to a shop during a rainy night. He will wait for the weather to change before taking a step out in the open. So according to him, if Brett is hit constantly in the field, he is bound to make any mistake or play more cautiously in fear of any injuries. Is the example of the old man really true in every case? Isn't it a bit far fetched to be an example against a veteran player like Brett?
But, last night the Saints smashed the Vikings by 14-9. What was expected to be a offensive game from Saint's side, turned out to be more defensive in nature. So were the Saint's really taking their coach's word seriously? At least the result of the match seems to agree.
What do you think? Is Brett Favre really getting old for the game? Or this was just a pre-game attack by the Coach Sean Payton? But it is for sure, in a coach's world, logic bends to their objectives and not the other way around.