West Indies sack Gayle, appoint Sammy new captain
By IANS
Monday, October 18, 2010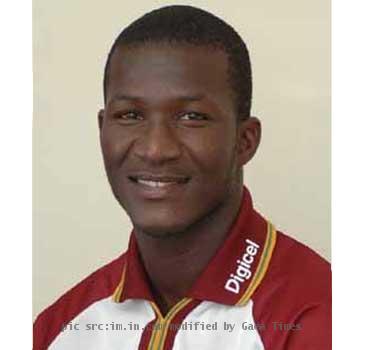 more images
St.JOHN'S - The West Indies Cricket Board (WICB) sacked Chris Gayle as the West Indies captain and replaced him with Darren Sammy for the tour of Sri Lanka.
"We are at the dawn of a new era in West Indies cricket and the selection committee has entrusted the challenging job of captaincy to Darren Sammy because it is believed that he has demonstrated the attributes of a leader of this diverse group of men," selection committee chairman Clyde Butts said in a statement.
Gayle, who has been skipper since 2007, however, has been included in the squad as a batsman while Brendan Nash has been names as the vice-captain for the Tests in Sri Lanka.
"Chris Gayle, the former captain, led the West Indies during a challenging period and the board thanks him for stepping up then but it is now time to pass the mantle on as the West Indies rebuilds," said WICB chief executive Ernest Hilaire.
The WICB hoped that 26-year-old all-rounder Sammy can inspire an improvement.
Sammy himself is excited and said: "Being appointed West Indies captain is an honour and distinction which I will treat with the highest regard and dignity," Sammy said.
"I believe my captaincy of the Windward Islands, a young team which I have been moulding into playing consistently competitive cricket, will stand me in good stead as West Indies captain as we work on building a team for the future," he said.
"I have always given my all when I prepare and play for the West Indies and nothing will change now. I know this will be a difficult challenge and I will take the torch from Chris and hold it high as we forge ahead."
"I have been playing for the West Indies since 2004 and over those six years I have built strong relationships with many players and I expect to have the full support of the squad," he said.