Ex-Vikings safety Orlando Thomas still fighting against ALS, despite erroneous report of death
By AP
Wednesday, October 28, 2009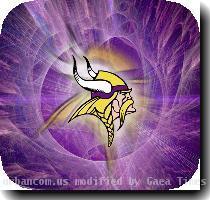 more images
Ex-Viking Orlando Thomas still fighting ALS
EDEN PRAIRIE, Minn. — Former Minnesota Vikings strong safety Orlando Thomas is continuing his fight with Lou Gehrig's Disease and has not died, as had been reported, his agent said Wednesday.
The Vikings said they announced on their Web site that Thomas had died based on information from his alma mater. A few hours after the false report surfaced, the team and the ex-player's agent reported that Thomas, 37, was still alive.
"Somebody put something on a MySpace page or something like that … and it traveled, but it's not true," said his Chicago-based agent, Mark Bartelstein.
Bartelstein spoke with Thomas' daughter, who confirmed he was alive. Bartelstein said Thomas was watching basketball with his family Wednesday evening.
"He's fighting like heck, and he's alive and well," Bartelstein said.
Thomas began feeling symptoms of amyotrophic lateral sclerosis in 2004, and the disease was diagnosed in 2007. He's no longer able to speak. He lives in Lafayette, La.
"He's the greatest fighter I've ever known," Bartelstein said. "It's a daily, daily battle that he fights, but he's fighting it."
Thomas was a hard hitter who had 22 interceptions and 10 fumble recoveries for the Vikings from 1995-2001. He was drafted in the second round out of Southwest Louisiana, the school now known as Louisiana-Lafayette.
The Vikings posted an explanation and an apology on their Web site late Wednesday. The team said the incorrect information on Thomas' death came to the organization from a person at the university.
"We are thankful that this report was inaccurate and he and his family continue to be in our thoughts," the statement read. "We regret the inaccurate report and send our sincere apologies to Orlando and his family."
Filed under:
Football
Tags:
Diseases And Conditions
,
Eden Prairie
,
Lafayette
,
Louisiana
,
Minnesota
,
Minnesota vikings
,
Neurological Disorders
,
North America
,
Orlando thomas
,
Professional Football
,
Sports
,
United States