Captaincy affecting my batting, but I will continue to lead: Yousuf
By ANI
Tuesday, January 19, 2010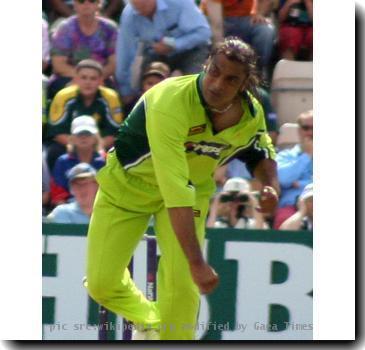 more images
HOBART - Notwithstanding the humiliating Test series defeat against Australia, Pakistan captain Mohammad Yousuf wants to continue to lead the squad.He admits that the pressure of captaincy is affecting his batting.
"Maybe captaincy is affecting my batting. There is a lot of pressure on me, to speak to batsmen and bowlers. But somebody has to do the captaincy? I have just started it, only six Tests so far and you should consider the circumstances," Yousuf said.
Yousuf said he had agreed to be captain when all other members seemed least interested in it.
"I took it up when nobody wanted it. I have done okay I think. We drew the series with New Zealand and have troubled Australia here," The News quoted Yousuf, as saying.
Yousuf, who is under fire from all quarters for his team's dismal show in the three match Test series Down Under, said he is working with the team and will take time to transform the squad into a world class team.
"I enjoy my job and I would like to keep doing it, trying to do it sincerely and lift the boys and myself," he said. "I am a new captain and captains are not born. It takes time. I am willing to take help from anyone. They say I made mistakes. I probably did, for sure. It can happen," he said.
Yousuf argued that it is not the first time that Pakistan has faired poorly in Australia, and said that star stringed teams have struggled against the Aussies in the past.
"What happened to past Pakistan teams here? Yes Australia was strong but we were strong as well back then. Think of the names we have had, the biggest names in Pakistan cricket, who have been part of losses here: Wasim, Waqar, Inzamam, Saeed Anwar, Shoaib, Akhtar, Saqlain Mushtaq, Azhar Mahmood, Abdul Razzaq, Moin Khan," he said. (ANI)