India defeat Bangladesh in Chittagong Test by 113 runs
By ANI
Thursday, January 21, 2010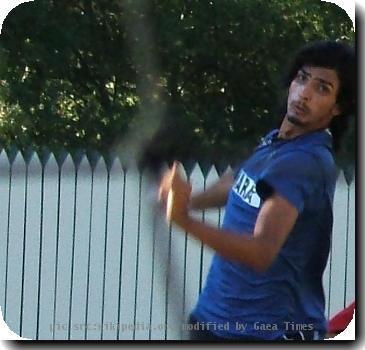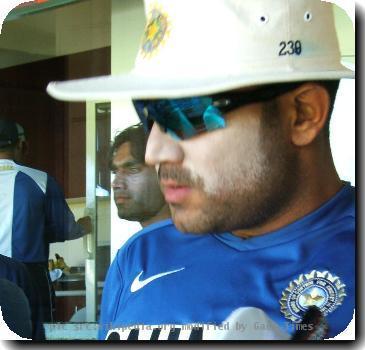 CHITTAGONG - India on Thursday won the first Test against Bangladesh here by 113 runs. Chasing an improbable 414 runs for victory, Bangladesh were bowled out for 301. Leg-spinner Amit Mishra and fast bowler Ishant Sharma were the main wicket takers, grabbing seven of the ten to fall.
The only resistance from the Bangladesh team was provided by Tamim Iqbal, who scored 52 and Mushfiqur Rahim, who scored 101.Mishra snared four wickets, while Sharma grabbed three.
India won the Test despite a poor first innings score of 243. It made amends by scoring 413 in the second innings, leaving Bangladesh 414 to chase in the final innings.
In the end, it was the batsmen who let the Bangladesh bowlers down. In the final innings, none of the batsmen showed either the aptitude or the inclination to bat out long periods on a flat pitch and on a day where bad light was bound to cut the day short.
Bangladesh captain Shakib-ul-Hasan said: "We didn't bat well in the first innings. That led to our downfall. We played too many rash shots outside the off stump, we need to work on it. We thought we had a good chance to take a lead, but hopefully next time we'll be better. We need to improve on our catching and batting. Mushfiqur is always capable of scoring hundreds and he did today."
Indian captain Virender Sehwag said: "Our bowlers did a fantastic job, Zaheer and Ishant especially, after getting bowled out for 243. Ishant bowled really quick and got some good bounce. It was a good pitch, nice carry, turn and bounce and three players also got hundreds. We have to play good cricket and if we do that, we can easily win the next match."
Tendulkar, who received a memento for reaching 13,000 runs in Tests and also the Man of the Match award for his century in the first innings, said: "This was an important one because we lost wickets after a good opening partnership. The lower order supported well; we lost six wickets between lunch and tea and that put a bit of pressure on us. The track was a little sticky, the Bangladesh bowlers bowled well.
Or bowlers fought back nicely and Gautam, like he has done in the recent past, scored another hundred. The 40-50 runs in the first innings at the end were crucial and the last three batsmen chipped in with valuable runs. Ishant was fantastic, he's got into good rhythm and we look forward to him delivering again in the next match."
The score is as follows:
India 243 (Tendulkar 105, Sehwag 52, Shakib 5-62, Shahadat 5-71) and 413 for 8 dec. (Gambhir 116, Laxman 69, Mishra 50) beat Bangladesh 242 (Mahmudullah 69, Zaheer 3-54, Mishra 3-66) and 301 (Mushfiqur 101, Tamim 52, Mishra 4-92, Ishant 3-48) by 113 runs. (ANI)