Federer blasts Murray to win fourth Australian Open, 16th Grand Slam title
By ANI
Sunday, January 31, 2010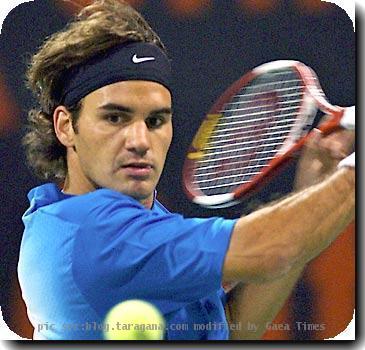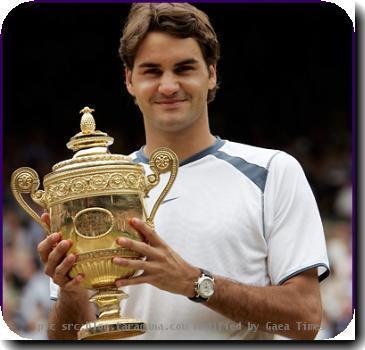 MELBOURNE - Roger Federer on Sunday imperiously brushed off World No. 4 Andy Murray 6-3, 6-4, 7-6 (13/11) in a near-flawless display to win his fourth Australian Open and the 16th Grand Slam singles title of his career.
The Swiss took little more than two-and-half hours to finish off the game after being in total control against Murray, who came out firing after Federer first broke his serve early in the first set.
Federer won the first two sets easily, before Murray strung together some winners to take the lead in the third set.
Murray, who was looking for his maiden grand slam title, did take advantage of a lull in Federer's performance, causing the Swiss to make several errors. However, the World No.1 climbed back to win the championship in a tense and hard-fought tie-break by 13-11, The Sydney Morning Herald reports.
Murray had five chances to close out the third set and saved two championship points in the tie-break, but could not finish of the set.
In all, Federer served up 11 aces to Murray's 10, and made 42 unforced errors compared with 36 by Murray.
With the win, Federer now has 16 Grand Slam singles titles, more than any other male player.
He is one of six male players to have captured the career Grand Slam, one of only three (with Rod Laver and Andre Agassi) since the beginning of the Open Era and one of only two male players (the other being Agassi) in history to have won all four Grand Slam titles on three different surfaces (clay, grass and hard courts).
The 28-year-old has also appeared in an unprecedented 22 career Grand Slam finals, and has reached the semi-finals or better of the last 23 Grand Slam tournaments, a record streak that spans over six years.
He holds the record of reaching 10 consecutive Grand Slam finals and has appeared in 18 of the last 19. (ANI)