Nadal completes career Grand Slam with US Open victory
By DPA, IANS
Monday, September 13, 2010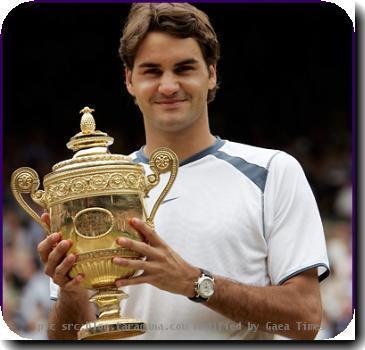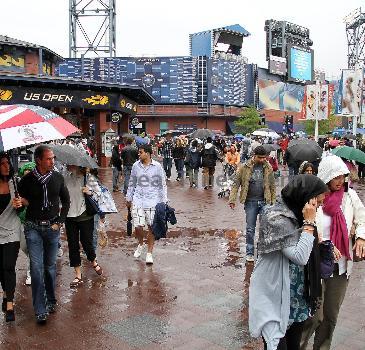 NEW YORK - A tearful Rafael Nadal defeated Novak Djokovic 6-4, 5-7, 6-4, 6-2 in a rain-delayed US Open final Monday to take a step closer to all-time tennis greatness.
The world number one Spaniard completed his collection of Grand Slam titles with the Flushing Meadows crown. The men's final was delayed by weather for the third year in a row, rained off Sunday and interrupted for two hours Monday at 4-all in the second set.
Third-seeded Serb Djokovic had to settle for the New York runner-up spot as in 2007 against Roger Federer.
Nadal is the seventh player in tennis history to win all four majors. Fred Perry, Don Budge, Rod Laver, Roy Emerson, Andre Agassi and Federer have also won the Australian Open, French Open, US Open and Wimbledon.
"I think for the first time in my career I played a very, very good match in this tournament," said the winner. "I played my best match in the US Open at the most important moment."
"To be US open champion is what I always dreamed of. It was amazing to be in this final and actually have the trophy in my hands, it's unbelievable."
Nadal clinched the victory with tears of joy as Djokovic slammed his 47th unforced error in a marathon which lasted three hours and 43 minutes in playing time and almost six hours including the rain interruption.
Nadal will now be trailed in the ATP rankings by Djokovic, who returns to second after defeating five-time winner Federer in their semi-final. Nadal now stands an impressive 9-2 in Grand Slam finals and becomes the first lefthander to win the New York title since John McEnroe in 1984.
The Mallorcan becomes the third champion from his nation, following in the footsteps of Manuel Santana (1965) and Manuel Orantes (1975). He was the first Spanish finalist since Juan Carlos Ferrero, who finished runner-up in 2003 to Andy Roddick.
Nadal's victory was his 21st in a row at the Grand Slam level as he becomes the first man since Rod Laver in 1969 to win three consecutive majors.
He stretched his lead in the ATP table with six trophies in 2010 as he claimed a first hardcourt title since 2009 at Indian Wells.
"I cannot hide the disappointment, but I'm not gonna cry or complain, it's just the way it is," said Djokovic. "I'm feeling bad about my loss. I wanted that trophy, and I know I gave my maximum to get it even tonight.
"But tomorrow I will wake up as a new man, I'll continue on working hard and waiting for the next chance to come. Hopefully one day soon I'll have another chance to fight for this trophy."
Nadal won the opening set in 50 minutes in the re-scheduled match, which had been washed out Sunday. But the re-play day was not blessed by the weather, with fast-moving storms soon arriving as predicted and forcing a two-hour halt in play in the ninth game of the second set.
When the evening skies cleared, the pair came back out, with Nadal rallying from 1-4 down but unable to complete the job as Djokovic broke in the final game to level the sets at one apiece in the slow-moving title showdown.
Nadal got up a break for 2-1 in the third and carried the margin to the end, with Djokovic saving four break points in the seventh game before dropping the set three games later as Nadal took tighter command.
Nadal achieved a double break in the fourth set, reaching 5-1 on his 47th winner of the testing evening. Two games later, the winner was on his knees in joy as the reality of his accomplishment began to sink in.
Nadal's victory was his 120th in a major and marked his 42 career trophy.