C.J. Watson Goes To Chicago Bulls
By Reema, Gaea News Network
Tuesday, July 20, 2010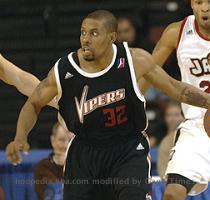 more images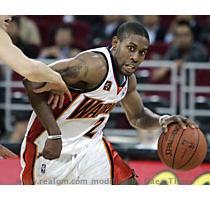 more images
CHICAGO (GaeaTimes.com)- National Basketball Association player, 6-foot-2 tall C.J. Watson who played for the Golden State Warriors last season has been traded to the Chicago Bulls by the team under a sign-and-trade contract which will give the team of Golden State Warriors to acquire a 2011 second-round draft pick. The news has been made public by a league source who has also added that C.J. Watson will be signing a two year deal with the Chicago Bulls that would be paying him around $6.5 million. The league source has also revealed that it is under the present contract C.J. Watson will have a non-guaranteed third season with the team.
The 26-year-old C.J. Watson has an impressible career record and his inclusion in the team of Chicago Bulls will no doubt strengthen the team's back court team. As per reports, C.J. Watson in the new team will act as a backup for guard Derrick Rose. In the three-season play of C.J. Watson, the player bears an average of 8.7 points in just 23.2 minutes. As for shots, he bears a shot percent of 45.9 that includes 35.1 shots from the range of 3 pointers. In his last season as well C.J. Watson had come up with some good performance and finished with an average of 10.3 points, with 2.8 assists and 46.8 percent shooting. He started 15 games last season and averaged 27.5 minutes.
C.J. Watson becomes the sixth player of the Golden State Warrior's last year's team roster who has been traded off-season. If the Chicago Bulls get a backup guard with the acquisition of C.J. Watson then the Golden State Warriors in return will earn half of what C.J. Watson receives in his first year with the Chicago Bulls.