Injured 2009 US Open champion Juan Martin del Potro on entry list, 'expected' to compete
By AP
Thursday, July 22, 2010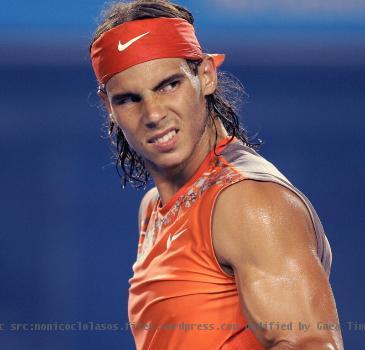 more images
Del Potro, injured '09 champ, expected at US Open
Reigning U.S. Open champion Juan Martin del Potro might defend his title, after all.
Despite being sidelined since January because of a right wrist injury that required surgery, del Potro was on the provisional entry list released Thursday by the U.S. Tennis Association for the men's field at the year's last major tournament. The U.S. Open starts Aug. 30.
In a statement, the USTA said del Potro "is expected to return to Grand Slam competition after missing the French Open and Wimbledon earlier this year."
Del Potro won his first Grand Slam title by coming back to beat five-time U.S. Open champion Roger Federer in five sets in the 2009 final at Flushing Meadows. The 21-year-old Argentine has played in only one tournament in 2010, losing in the fourth round of the Australian Open.
Del Potro's right wrist has been a problem since last year; he retired in the second round of the Shanghai Masters in October because of tendinitis in the wrist. Then, in January, he pulled out of an exhibition tournament just days before the start of the Australian Open, citing the wrist.
He had surgery in May and is currently No. 7 in the ATP rankings.
"Del Potro is working and hopefully he will be back soon," his agent, Ugo Colombini, wrote in an e-mail to The Associated Press.
All top 98 men in the rankings are on Thursday's entry list, led by No. 1 Rafael Nadal, who will be attempting to complete a career Grand Slam by adding a U.S. Open title to his five from the French Open, two from Wimbledon and one from the Australian Open.
He has won the past two major championships, while Federer's record streak of 23 consecutive Grand Slam semifinal appearances ended with a quarterfinal loss at the French Open. Federer also lost in the quarterfinals at Wimbledon.
Federer, owner of a record 16 Grand Slam titles, Nadal and Del Potro are joined in the provisional field by four other winners of major tournaments: 2003 U.S. Open champion Andy Roddick, 2001 U.S. Open and 2002 Wimbledon champion Lleyton Hewitt, 2008 Australian Open champion Novak Djokovic and 2003 French Open champion Juan Carlos Ferrero.
Filed under:
Tennis
Tags:
Athlete Health
,
Athlete Injuries
,
Australian Open Tennis Championships
,
Events
,
French Open Tennis Championship
,
Men's Tennis
,
New York
,
North America
,
Rafael nadal
,
Roger federer
,
U.s. Open Tennis Championship
,
United States
,
White Plains
,
Wimbledon Championships